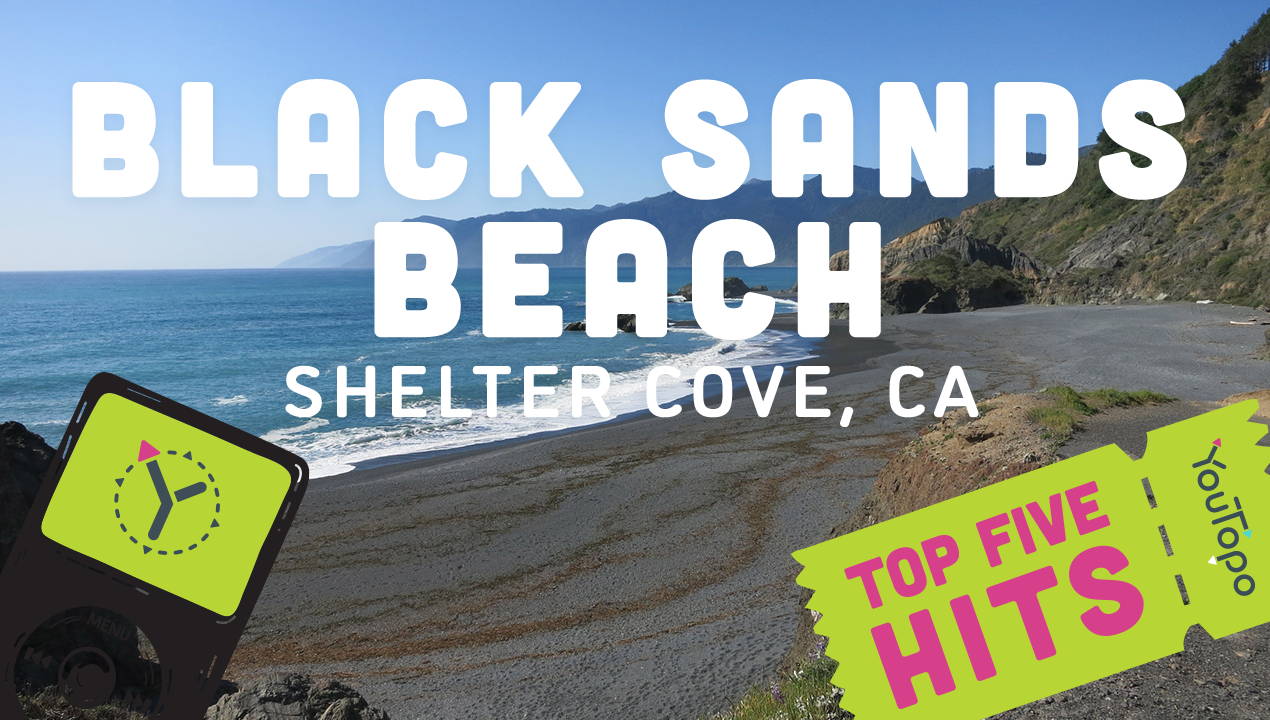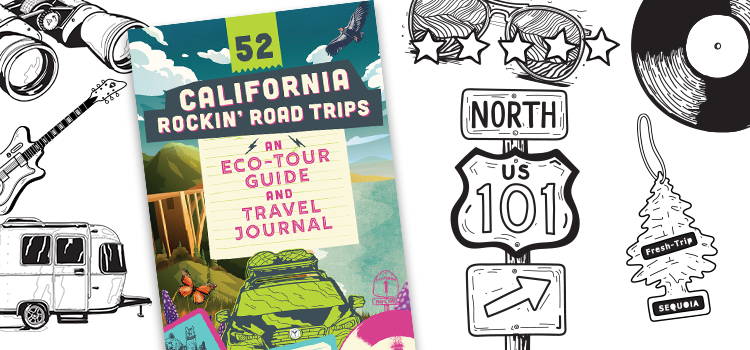 It's like Stairway to Heaven for people who love travel, art, nature, music, and getting outside for sweet adventures. Not much is better than an epic roadtrip and we've got just the ticket to get you ready.

---
Top 5 Hits for Family Adventures
Dig and find small grains of black sand

Walk and explore Little Black Sand beach one cove to the left

Find sea stars on the beach near large rocks and return them to their home

Picnic and watch the large waves hit the rocks and make large splashes

Build rock towers out of the large, flattened rocks
Season: July - Sept when it is warm and has the least amount of rain.

Difficulty: Easy

Time Needed: Day Trip

Cost: Free

Stay out of the water! Sneaker waves on the beach are dangerous. Do not play in or near the water. People have drowned here.

Because the waves are so strong, you might see sea stars on the beach. Take a walk and explore. I found seven sea stars on my walk near the rocks on the south side of the beach.

The drive to Black Sands Beach in Shelter Cove is long and windy. It's worth the drive, but be prepared if anyone gets car sick.

There are only a few restaurants in Shelter Cove Most close before eight and don't open every day. Plan ahead of time.

Shelter Cove is a small town with a small airport and a few restaurants. It is peaceful, beautiful, and very laid back. Plan on a relaxing day trip or a weekend getaway.
The peaceful, picturesque city of Shelter Cove is home to scenic cliffs and beautiful beaches with black sand. Strong waves mean these beaches are not good for swimming, but they are great for walking, taking pictures, building rock towers, viewing tide pool creatures on nearby rocks, and seeing black sand. This area makes up the southern section of California's 100-mile Lost Coast. This means there are 100 miles of natural, undeveloped coastline that can be hiked and explored.
The sands of Black Sands Beach, one of Shelter Cove's best beaches, is made of a dark sandstone called greywacke and an older, compressed shale produced by tectonic activity. Greywacke is a sedimentary mudstone made from small, mud-like particles (small pieces) containing iron and sandstone that eroded and were carried into the ocean from rivers and settled on the ocean floor.
The tectonic activity that compressed this shale is a result of three tectonic plate boundaries located just a few miles off the shore of Black Sands Beach--the thicker North American Continental Plate (making up the USA, Canada, and Mexico) and the two thinner oceanic plates (the Pacific Plate and the Gorda Plate) under the Pacific Ocean. Over time, the two oceanic plates partially subducted, or sank, under the thick continental plate, causing the continental plate to rise. This rapid rise of the North American Plate caused greywacke and compressed shale to rise up and form cliffs and beaches. The beautiful black beaches of California's Lost Coast are formed when strong waves break parts of these cliffs down. The beaches become darker as the rocks continue to break down, because the black sand is heavier than the lighter sediment. When the lighter rocks break down, they are washed away by currents and waves.
Not only are these beaches beautiful to look at, but they can also teach us about a very important element: iron. Iron can be found in the dark sand here, making it magnetic--you can even pick some up with a strong magnet! Keep an eye out for this iron-rich sand, because we'll be learning a lot about it in this section.
---
Color & Discover Coloring Book Collection
These are so much more than your average coloring book. Each page includes detailed hand drawn illustrations of landscapes, plants, and animals. They're also full of fun facts so that you can learn about everything you color. Great for adults and kids that love to geek out on nature or just relax doing something fun.