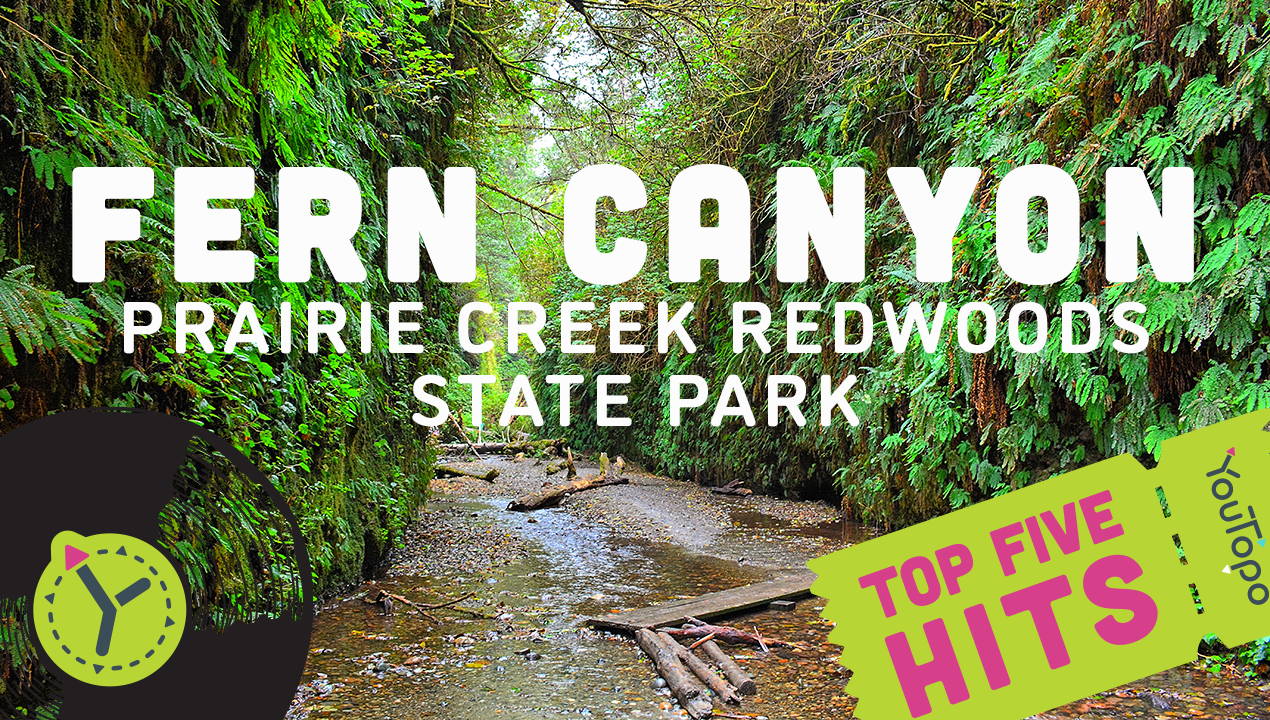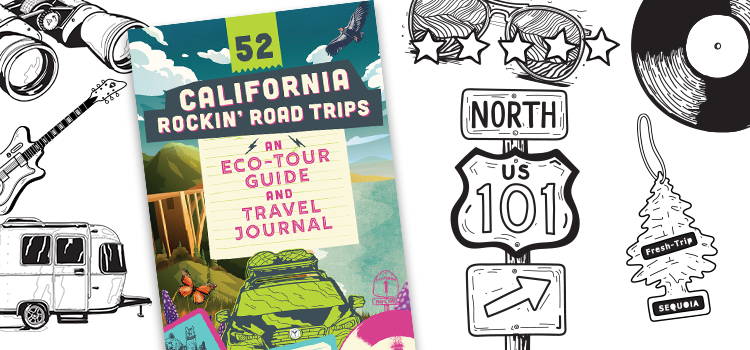 It's like Stairway to Heaven for people who love travel, art, nature, music, and getting outside for sweet adventures. Not much is better than an epic roadtrip and we've got just the ticket to get you ready.

---
Top 5 Hits for Family Adventures
Hike the amazing Fern Canyon, 1.1 mile loop, and look for amphibians (like salamanders and frogs) hiding under leaves and in water

Climb on fallen logs to gain a new perspective

Visit and picnic at Gold Bluffs Beach nearby

Hike to Trillium Falls, 3.1 mile loop

Watch for Roosevelt Elk in the Elk Meadow
Season:  Year Round, Early morning for parking and less crowds
Difficulty: Easy
Time Needed: Half Day
Cost: $8 or CA State Parks Pass

Join Frog Watch USA to learn how families can help frogs (

https://www.aza.org/frogwatch

)

Visit early morning before 10 AM or late afternoon/evening to beat the crowds. The parking lot is small.

Take your time to explore; look around everywhere for frogs and salamanders. Garter snakes, small fish, and banana slugs can also be found. Look but don't touch.

Wear water shoes, the walk through Fern Canyon crosses Home Creek several times. Some planks and small bridges are placed in the creek to help you walk.

Go to the restroom before you leave the parking lot.

Walk the length of the canyon more than once.

Visit Trillium Falls. If you have small kids--walk the trail counterclockwise to the falls and double back the way you came. This is about one mile total. The full loop is 3.1 miles.  

Look down at your feet as you hike to see yellow spotted millipedes.
A can't-miss site in Prairie Creek State Park, Fern Canyon is named for the myriad of ferns that blanket its nearly vertical 50-foot walls. Ferns are unique plants that first began to grow on Earth over 300 million years ago, making them even older than dinosaurs!
The ferns at Fern Canyon belong to more than seven different species, all fed by water trickling down the sides of the canyon. Water is so plentiful here that you might notice the cascades of moss growing down the walls of the narrow gorge dripping with water. The Home Creek, which through time has carved this ravine, flows down the center of the canyon. The presence of all this moisture (and the resulting ferns and mosses that trap it in) creates a damp, rainforest-like microclimate in which amphibians such as frogs and salamanders can thrive.
---
Color & Discover Coloring Book Collection
These are so much more than your average coloring book. Each page includes detailed hand drawn illustrations of landscapes, plants, and animals. They're also full of fun facts so that you can learn about everything you color. Great for adults and kids that love to geek out on nature or just relax doing something fun.