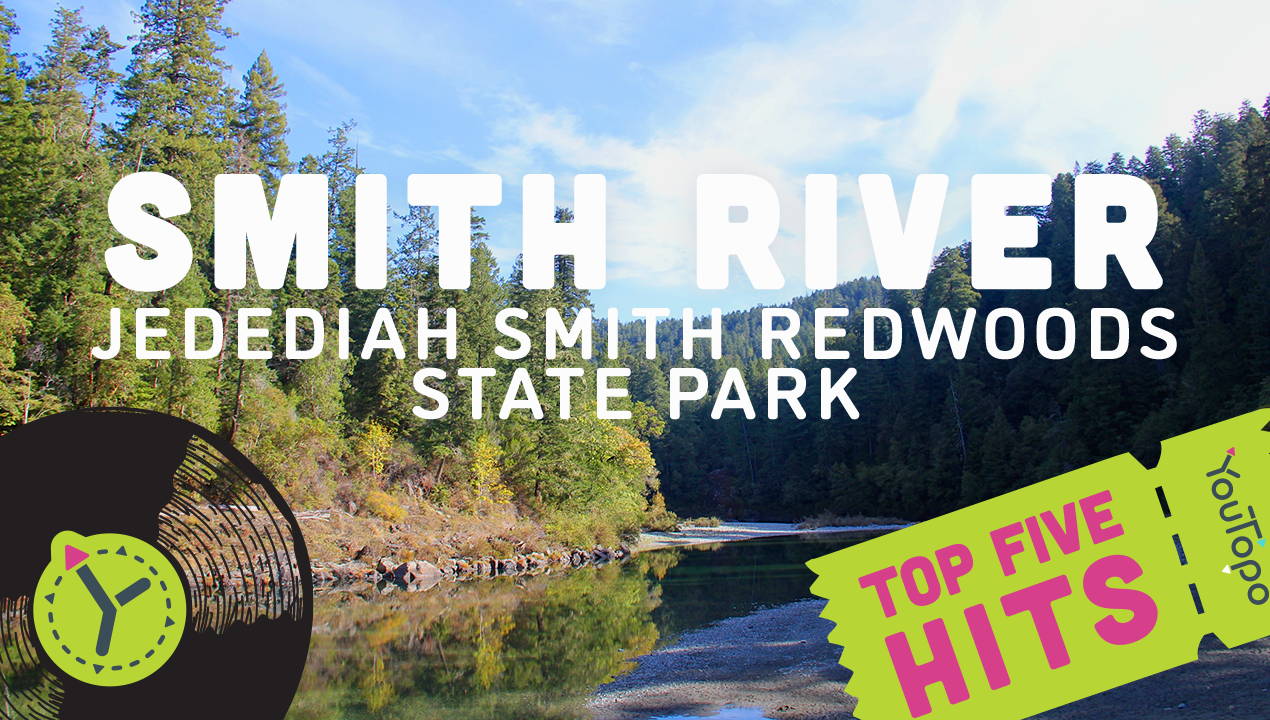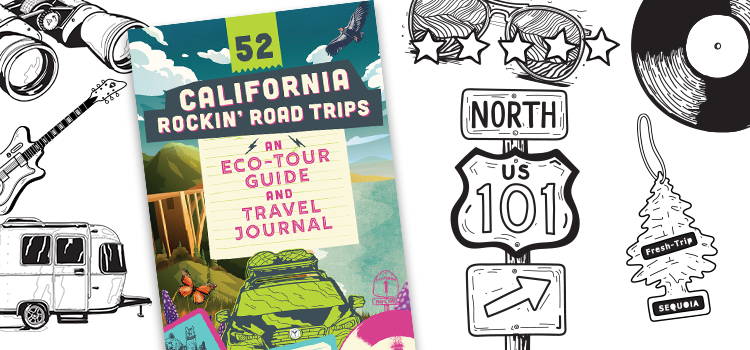 It's like Stairway to Heaven for people who love travel, art, nature, music, and getting outside for sweet adventures. Not much is better than an epic roadtrip and we've got just the ticket to get you ready.

---
Top 5 Hits for Family Adventures
Hike the Stout Grove trail, .5 mile

Kayak the Smith River

Hike the Simpson-Reed Grove trail, .9 mile

Visit the estuary where the river meets the ocean to see sea lions and birds. GPS

41.948037, -124.205010 cross streets- Mouth of Smith River Road and Rivers End Road

Attend a park Interpretive Activity (summer only)--check the park bulletin for schedules of guided walks and campfire talks about nature and history
Season:  Fun all year round; salmon spawning happens fall after the first big rains
Difficulty:  Easy. The water is calm for kayaking near Jedediah State Park, and the rapids are mild (Class I). Call Redwood Rides for kayaking in this area--they are the only company that does kayaking in this area of the river. Talk to them about what would be appropriate for your family skill level. Yes, beginners are okay.
Time Needed: Full day
Cost: $8 day use, or CA State Parks Pass
If kayaking you will get wet; have fun and enjoy it.

You can rent kayaks from Redwood Rides or do a guided paddle.

Stop at rocky shore areas in spring and summer to picnic and look for tadpoles.

You can leave your kayaks on shore and hike around the Stout Grove trail, but it's better to drive to the Stout Grove after kayaking so you can take your time exploring and not feel rushed.
The Smith River is the last large natural free flowing river in California. This means there are no dams along the length of the river. It is cold, clear, and rocky, perfect for salmon spawning. The large growing redwoods and other trees keep the river shaded and cool year round, perfect temperatures for salmon. As the Save the Redwoods League says, with "thick redwood forests, banana slugs, a beautiful river, and pollywogs, what more could you ask for?"
Unlike many other rivers, the Smith River is not fed by snow melt. Instead, areas of the river receive around 100 inches of rain per year. This rain collects into small rivers and streams that then flow into the Smith River. The junction where Mill Creek flows into the Smith River in Jedediah Smith State Park is a prime spawning ground for coho salmon. In the fall and winter, the water rises, covering the rocky shore line and making it a perfect place for the salmon to lay their eggs.
---
Color & Discover Coloring Book Collection
These are so much more than your average coloring book. Each page includes detailed hand drawn illustrations of landscapes, plants, and animals. They're also full of fun facts so that you can learn about everything you color. Great for adults and kids that love to geek out on nature or just relax doing something fun.