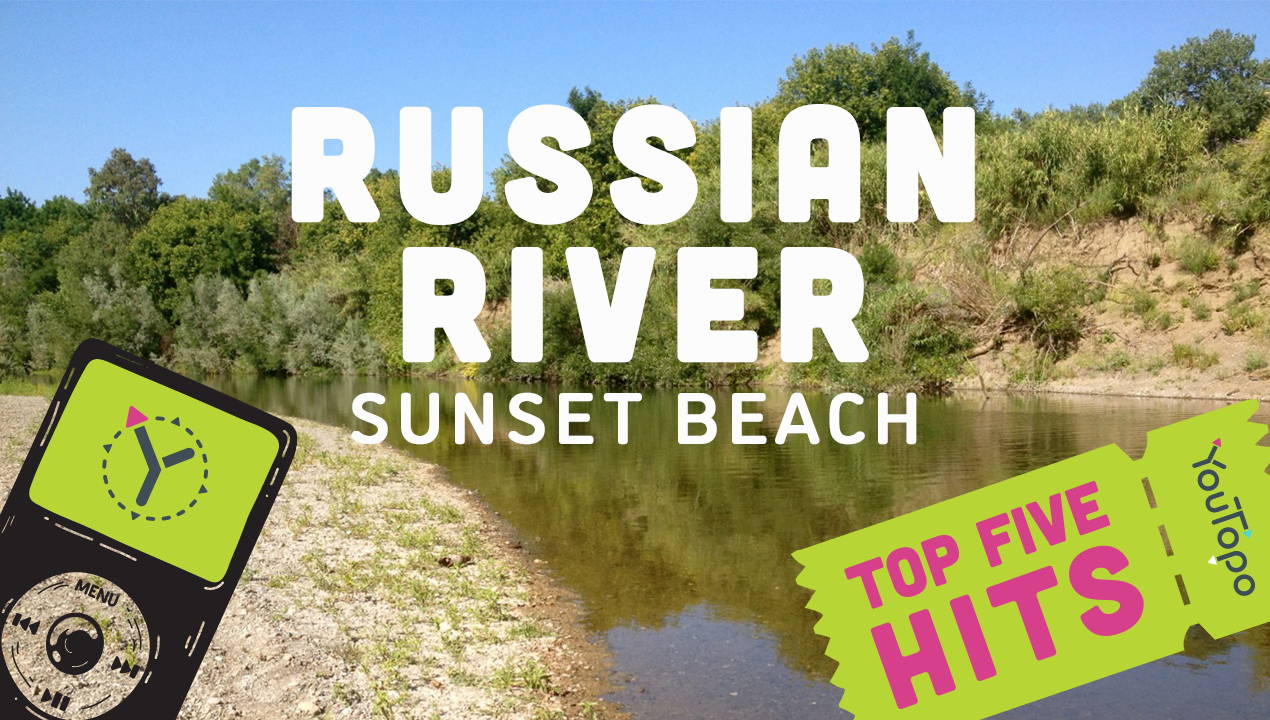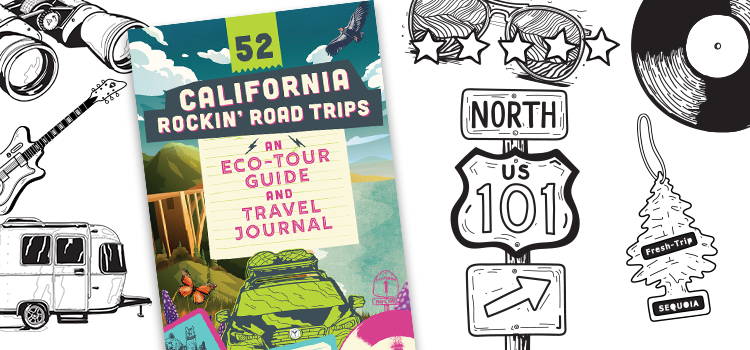 It's like Stairway to Heaven for people who love travel, art, nature, music, and getting outside for sweet adventures. Not much is better than an epic roadtrip and we've got just the ticket to get you ready.

---
Top 5 Hits for Family Adventures
Canoe, paddleboard or kayak the river

Swim and play in the water at Sunset Beach

Take a free tour at Sonoma County Water Agency, Westside Water Education Center (sign up for a tour online)

https://www.sonomawater.org/tours

 

Relax at the Healdsburg Veterans Memorial Beach

Visit Armstrong Redwoods State Natural Reserve
Season: Summer and early fall

Difficulty: Easy

Time Needed: 4-6 hours

Cost: Sunset Beach $7, Steelhead Beach $7
Arrive before 10 am to get parking

If you have two cars, leave one at Sunset Beach, then drive to Steelhead Beach to get into the water.

Call a ride share after your float to drive you back to Steelhead Beach after your float.

Water and snacks are a must! The float is fun but about four hours long. Make stops along the shore to picnic and have snacks.

You must wear a life jacket. There are life jackets you can borrow at both of the beaches. The water can get between six and 20 feet deep. Kids might also want to get out and swim.

Bring goggles to see the bottom of the river to make your float more enjoyable.

This river is slow moving. Paddles are helpful but not necessary.
The Russian River has been a source of life for many people for centuries. The Pomo Native Americans inhabited the area as early as 5,000 BCE! Trapping salmon in the river's pools and mining obsidian to make tools, these people lived off the land, river, and ocean. As fur traders made their way to the Russian River, many Pomo were killed by European diseases. Although their numbers have declined, the Pomo people still live in the Russian River Valley today and practice their native traditions.
Early European settlers told of the river being swamp-like, with extensive wetlands. It dried up in the summer and flowed freely in the winter. In the early 1800s, Spain had control of much of California south of San Francisco. In order to keep the land, they had to occupy it--otherwise, it would belong to Russia. In 1812, the Russians made an agricultural post at Fort Ross. The area had rich soil for growing crops. The Russians created a farming community with the labor of the local Pomo tribes. These thriving farms would supply other Russian settlements with much-needed food.
In 1840, the Russians at Fort Ross sold the land to John Sutter, and it joined the rest of California as part of the United States.
In the early 19th century, water from the nearby Eel River was diverted to the Potter Valley Hydroelectric Plant that supplied electricity to all of Sonoma, Napa, and Lake Counties. The water was then passed into the Russian River, changing the ecosystem by creating a yearlong water flow.
In the past 40 years, there has been a lot of effort to maintain the river water quality. There is very little industry along the river, and it has been named one of the cleanest in the nation. This is important, because the Russian River supplies drinking water all over Sonoma County. While visiting Russian River, pick up your trash and the trash of others. Let's all do our part to make rivers clean.
---
Color & Discover Coloring Book Collection
These are so much more than your average coloring book. Each page includes detailed hand drawn illustrations of landscapes, plants, and animals. They're also full of fun facts so that you can learn about everything you color. Great for adults and kids that love to geek out on nature or just relax doing something fun.