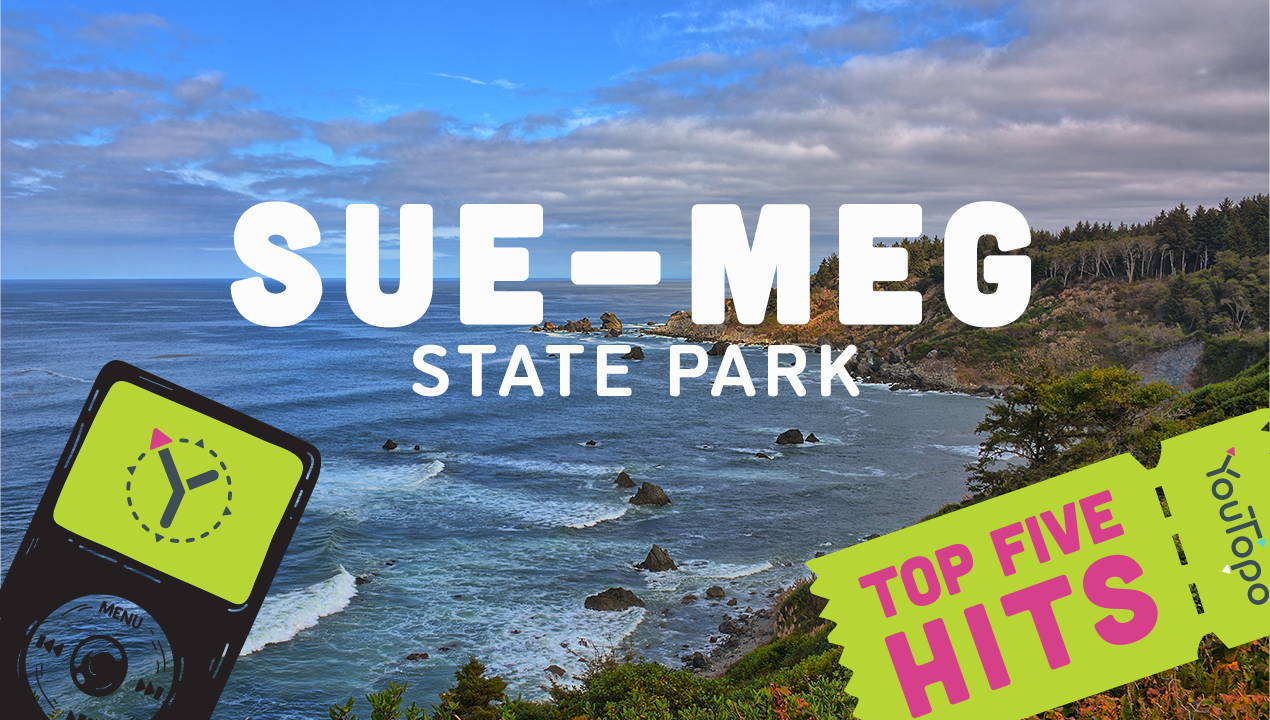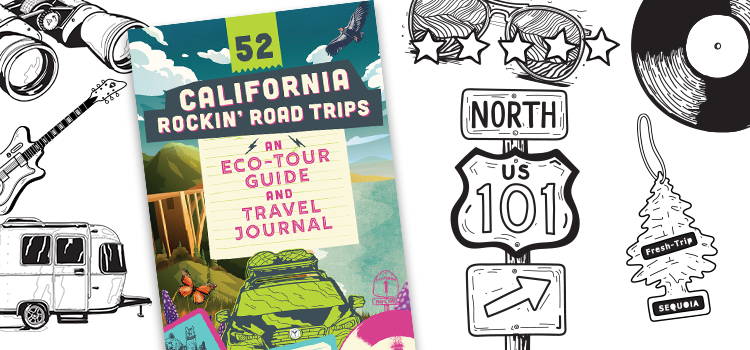 It's like Stairway to Heaven for people who love travel, art, nature, music, and getting outside for sweet adventures. Not much is better than an epic roadtrip and we've got just the ticket to get you ready.

---
Top 5 Hits for Family Adventures
Look for plants and animals in tide pools

Visit Sumêg Village and learn about the Yurok people

Hike the Rim Trail, 3.1 miles out and back, for great ocean views

Take a guided nature walk (summers only)

Rockhound at Agate Beach

 
Best season to go: Spring (lowest low tides and least amount of foggy days). Fall will also have less foggy days. Winter is rainy (with about 60 inches of rain a year). Summer has many foggy days.
Difficulty: Easy to medium-- the short hike down to the tidepools has steep stairs cut into the trail that can be slippery.
Time Needed: Day trip
Cost: $8 may change, or CA State Parks Pass

Tidepools can be very slippery. Wear water shoes that have a grip under them. No flip flops.

Arrive at tidepools 1 hour before low low tide so you can have plenty of time to explore before the tide rises.

Bring a flashlight to help identify agates at Agate Beach.
Long before Europeans reached America, the Yurok people called Sue-Meg (Formerly known as Patricks Point) home. Living in an area that extended from what is now Little River in north McKinleyville (15 miles south of Sue-Meg) to Crescent City near the Oregon border, they built coastal villages out of redwood planks. It was here that they fished for salmon in dugout canoes and hunted elk, deer, and birds. The berries and other plants they gathered still grow at Patrick's Point.
By the 1800s, Europeans used the coast of Sue-Meg to hunt sea otters for their pelts. When gold was discovered, these hunters became miners and the fur trade largely ended. The 1850 discovery of gold caused many settlers to move to the area. In order to take the land, these settlers hunted and killed Yurok people. Survivors were forced into reservations. There, many died of new diseases spread from settlers. From 1875 to 1929, the area underwent environmental devastation from logging and sheep and cattle grazing.
In 1929, the California State Park Commission purchased the land of Sue Meg as a potential site to build a traditional American Indian village that could represent the historical culture of the Northern Coast. A crew of Yurok people constructed Sumêg Village in 1990 from split redwood boards. Today, roughly 5,500 Yurok people live in the Humboldt and Del Norte Counties. Tribal members are working to revive their ancient language and traditions. The land at Sue-Meg is now cared for and maintained so it resembles its former natural beauty. Today, families can visit the Sumêg Village, camp, view fascinating tidepools, and rockhound for agates at this exciting state park.
---
Color & Discover Coloring Book Collection
These are so much more than your average coloring book. Each page includes detailed hand drawn illustrations of landscapes, plants, and animals. They're also full of fun facts so that you can learn about everything you color. Great for adults and kids that love to geek out on nature or just relax doing something fun.