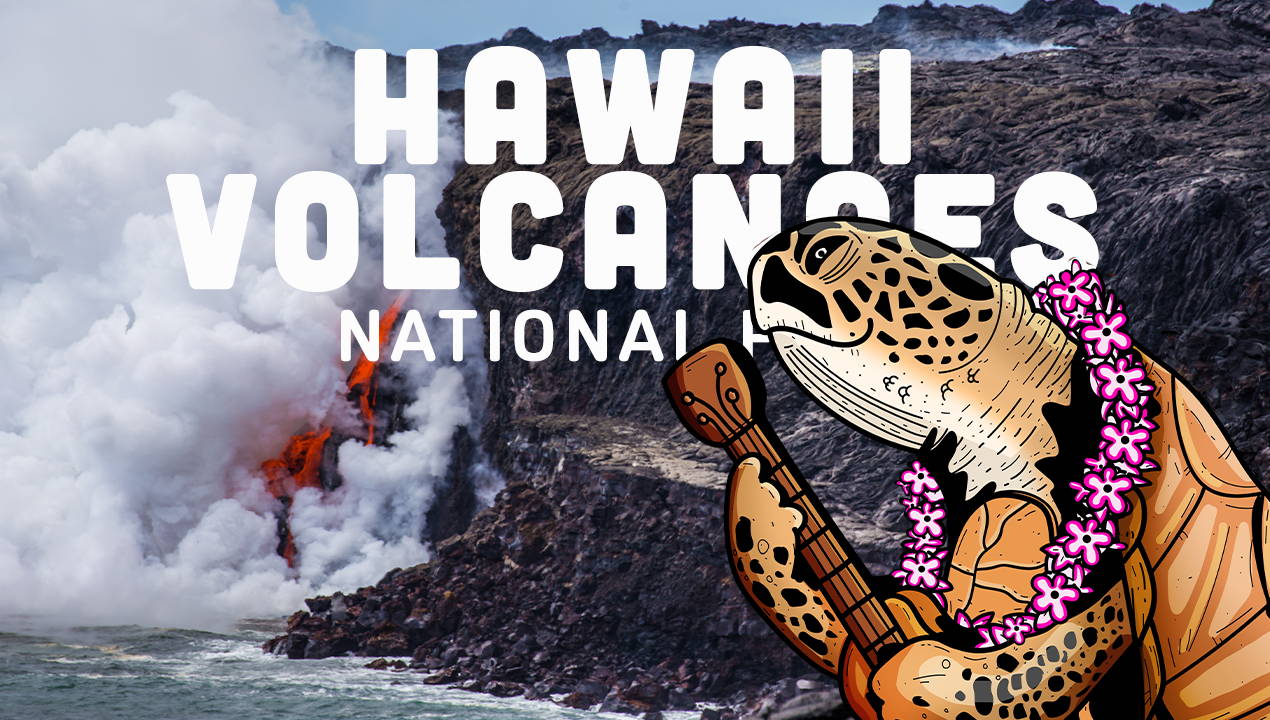 This chain of islands in the United States is home to two spectacular National Parks: Haleakalā on the island of Maui, and Hawai'i Volcanoes located in Hilo. The latter encompasses two of the most active volcanoes in the world: Kilauea and Mauna Loa. Haleakalā pays tribute to the unique connection between native Hawaiians and the land, ensuring protections for the endangered species that exist here, some of which don't exist anywhere else on the planet. This place has it all – from ancient, sharp volcanic landscapes to lush sub-tropical rain forests.
Bruddah T is the resident rock star at Hawaii Volcanoes National Park. Though he has a very hard exterior, Bruddah T a tender and sweet soul and his that comes through in his music. As surely as the lava flows, so will your love for his melodies and this beautifully wild place.
Color & Discover Coloring Book Collection
These are so much more than your average coloring book. Each page includes detailed hand drawn illustrations of landscapes, plants, and animals. They're also full of fun facts so that you can learn about everything you color. Great for adults and kids that love to geek out on nature or just relax doing something fun.