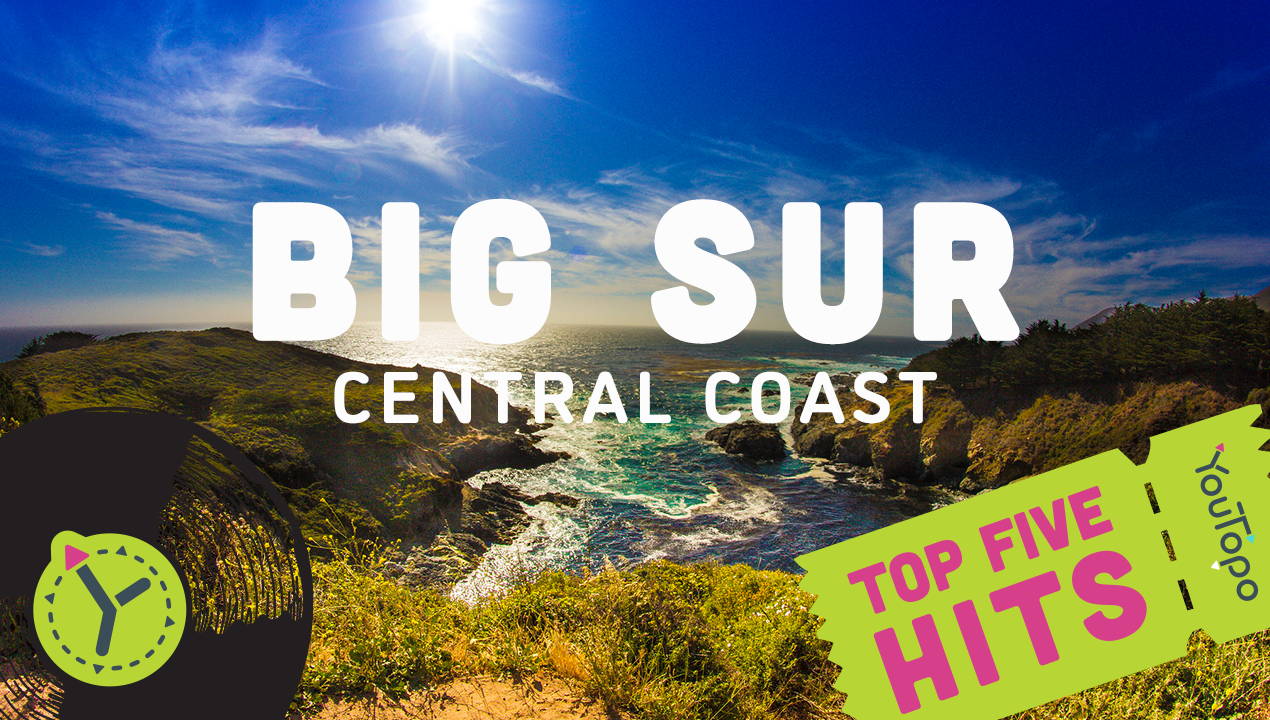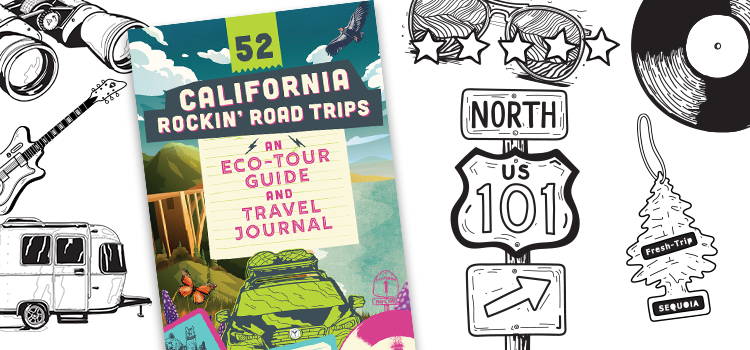 It's like Stairway to Heaven for people who love travel, art, nature, music, and getting outside for sweet adventures. Not much is better than an epic roadtrip and we've got just the ticket to get you ready.

---
Top 5 Hits for Family Adventures
Hike to Partington Cove Trail, 1 mile round trip

Hike Soberanes trail and see redwoods, 2.5 miles round trip

Walk the McWay falls trail to see a tidal fall, .5 mile round trip

Check out the purple sand and Keyhole Rock at Pfeiffer Beach

Take pictures at Bixby Bridge
Season: April- June when the waterfalls are the biggest (but the park is the busiest) Sept-Oct When temperature is at its best and before the winter rainy season.

Difficulty: Easy hiking and lots of scenic driving

Time Needed: 1-2 Days

Cost: $10 day use Fee or CA State Parks Pass

There is no cell service in Big Sur

Get or print a paper map and mark where you want to go

before

you go to Big Sur. Print out all your directions to each location. Include the miles of how far each stop is from each other. (ex: Partington Cove Trailhead is 6 miles south of Nepenthe Restaurant.)

The purple sand at Pfeiffer Beach are deposits of manganese garnet that have washed down from the surrounding hills.

The trail down to Partington cove is easy to miss. Type in the GPS coordinates above and mark it on a map. Park on the side of the road next to the trail. The trail is on a curve on the road and looks like a cattle gate.

Soberanes Trail- there is a bluff access trail across the street with a small waterfall, The main trail goes inland and will take you to redwoods and lush landscapes that are different from the coastal areas. It's a great area to picnic and relax.

Stay till sunset and watch the clouds roll in beneath you from any pull off on the side of the road.

Bring binoculars and a good camera for a better view of McWay Falls. You can only see it from the overlook. No beach access.
---
It's true that the word big is representative of this state park – from big peaks, rivers and gorges, to big trees and far-spreading wildfires, visitors have the opportunity to experience a truly epic landscape in coastal California! The State Park encompasses several transition zones, moving from thick interior forests, open oak-dominated woodlands, into scrub-shrub habitat. These 800 acres are home to coastal redwoods, chaparral, coyotes, mountain lions, foxes, deer, and many more animals. A rare plant, the Santa Lucia fir, is found only within the Santa Lucia Mountain range. The clear waters of the 15.7-mile-long Big Sur River influence the ecosystems throughout the park. The river's headwaters begin in the Santa Lucia Mountains and the river flows to the Pacific Ocean.
There are many things to do and see within the area of Big Sur,, and one popular destination is McWay Falls. These cascades are one of just two tidal falls in all of California. During high tide, this 80-foot-tall waterfall empties directly into the Pacific Ocean. While visiting this area, don't miss the amazing purple sand at Pfeiffer Beach! The sand washes down over the cliffs above, transporting eroding manganese garnet that is particularly prominent after a rainfall. This water-laden landscape makes it possible for unique plants to grow here, and one big example is the California Redwood. They grow well in coastal habitats, where daily fog provides sufficient moisture in the summer months and frequent rains allow hydration in the winter months. The near-coast environment influences the critical cycle of creating clouds, fog, and precipitation. With enough water, Redwoods grow into huge, beautiful adult trees that are able to transpire their own moisture back into the environment, becoming an integral part of the water cycle they so heavily depend upon.
---