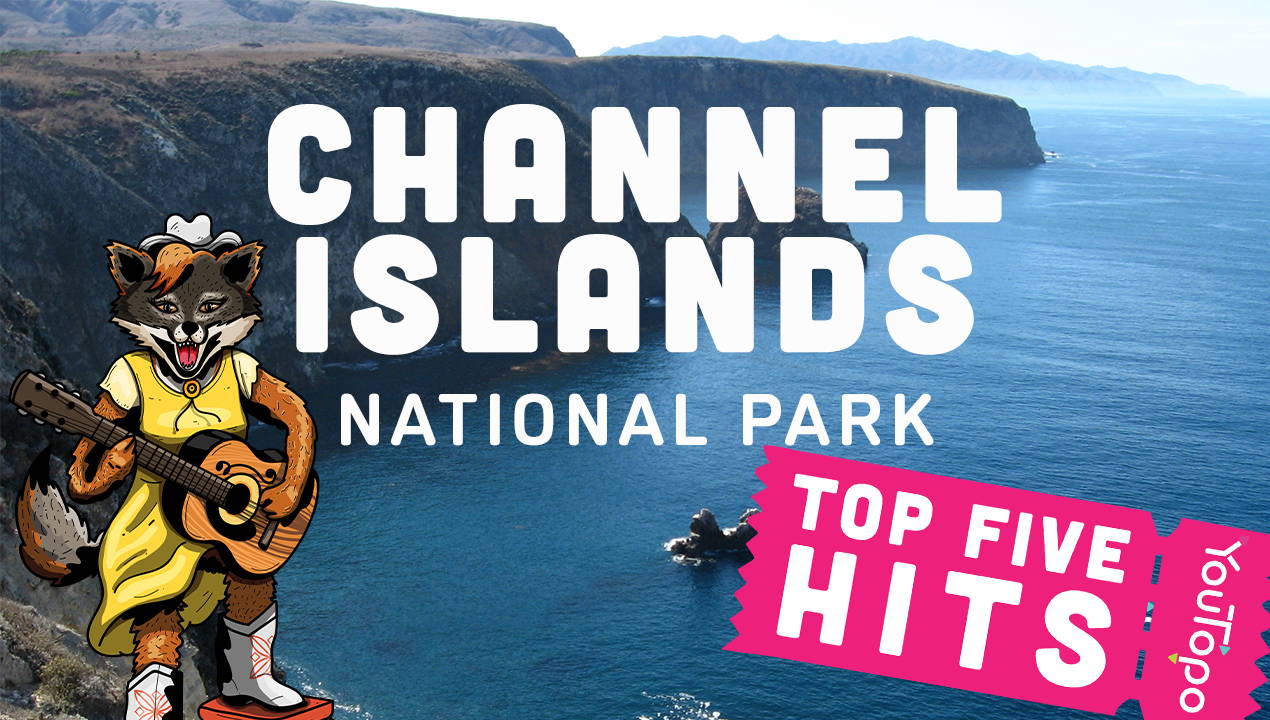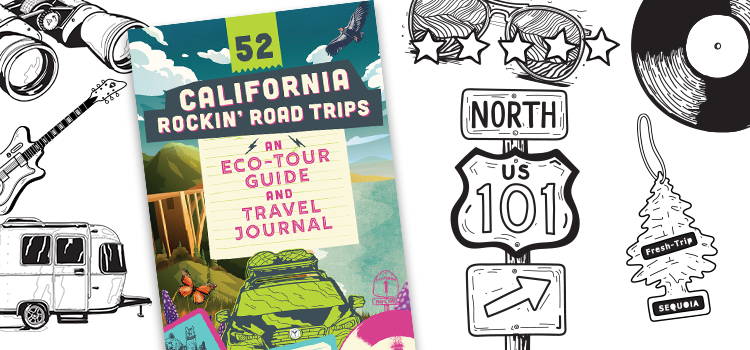 It's like Stairway to Heaven for people who love travel, art, nature, music, and getting outside for sweet adventures. Not much is better than an epic roadtrip and we've got just the ticket to get you ready.

---
Top 5 Hits for Family Adventures
Kayak around sea caves and kelp

Hike Cavern Point loop Trail

Look for and watch Island Foxes

Snorkel around the kelp forest in the cove

Look for dolphins and whales on ferry ride
Season: Spring-Fall

Difficulty: Easy

Time Needed: Day Trip or 2-3 days backpacking style camping

Cost: $45 kids,$63 ferry round trip to island

If you are new to ocean kayaking book the adventure sea cave tour with Santa Barbara Adventure Company

If you are an experienced ocean kayaker you can bring your own kayak and you need to reserve a kayak spot on the ferry.

Can rent kayaks at Channel Island Kayak Center and you need to reserve a kayak spot on the ferry.

No Kayak rental on the island

Your can rent snorkeling gear on the island

No food to buy on the island, bring all your food and water.

Ravens and foxes can open zippers. Make sure to protect your food. Fox Boxes are available to put food if needed.

There are restrooms on the island.
---
You've probably explored a forest many times – but have you ever experienced an underwater forest? An amazing kelp forest exists beneath the crystal waters of Channel Islands National Park! Kelp grows in tall, stretchy strands. Gas-filled bubbles help buoy the plant upwards towards the surface of the sea, allowing it to absorb sunlight - drawing energy deep into the ocean and powering the beginning of a food chain. In this underwater world, keystone species play an important role in maintaining the balance of the entire ecosystem. Diving, kayaking, and snorkeling are popular activities here that allow visitors to get up close and personal with the unique features of life on isolated islands. There are also numerous trails to traverse on land, ranging from the easy walking trails within Scorpion Valley to the rugged pathways in the Montañon area.
Measuring about 24-miles long, Santa Cruz Island is California's largest island. The island houses tall peaks, one of the world's largest sea caves, and an amazing 60 endemic plant and animal species! Scorpion Rock is an excellent place to watch for a wide variety of seabirds. Non-flying animals have had to migrate to the island overtime, and so species diversity on islands may be low. For example, the chain of islands in this National Park are home to just four native mammals: the island fox, island deer mouse, harvest mouse, and spotted skunk. The island fox is considered a keystone species on the islands because of its complex connection with the land's other species. The fox is an omnivore, feeding on both plants and animals to survive – and if the fox were to disappear, it would upset the balance of the island's ecosystem. Stepping onto Santa Cruz Island is like discovering a whole new complex world!
---
Color & Discover Coloring Book Collection
These are so much more than your average coloring book. Each page includes detailed hand drawn illustrations of landscapes, plants, and animals. They're also full of fun facts so that you can learn about everything you color. Great for adults and kids that love to geek out on nature or just relax doing something fun.