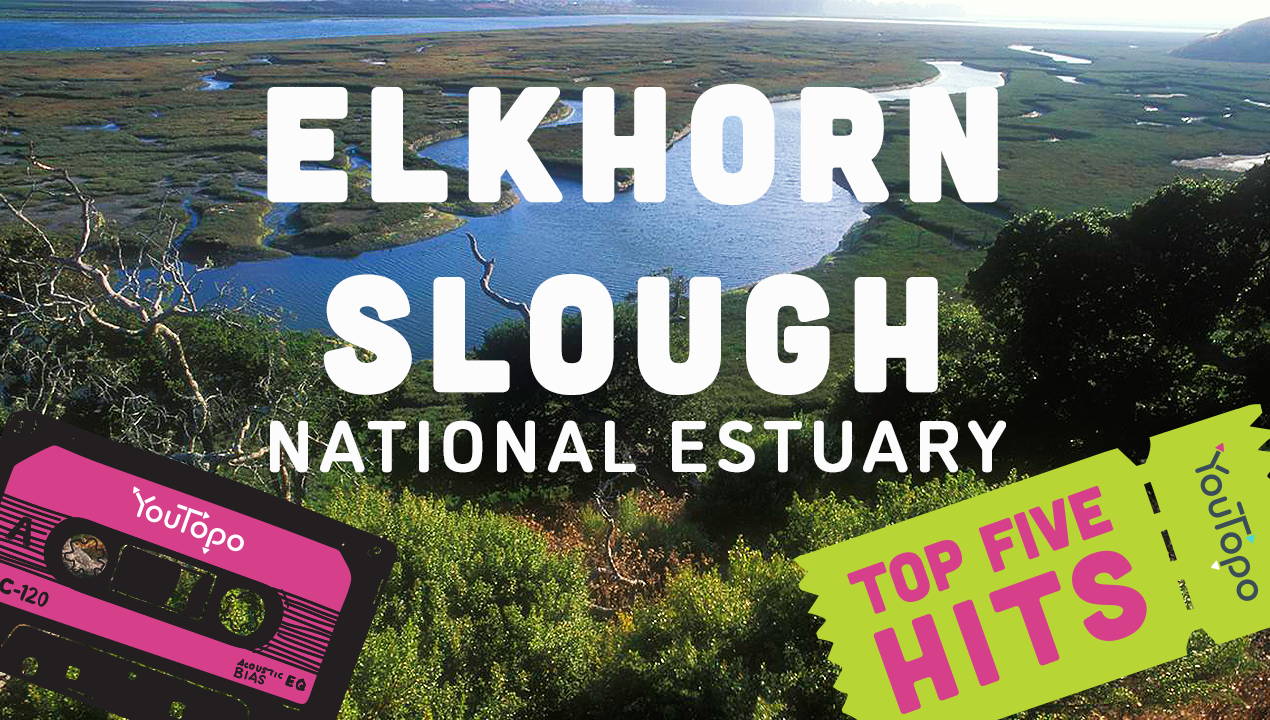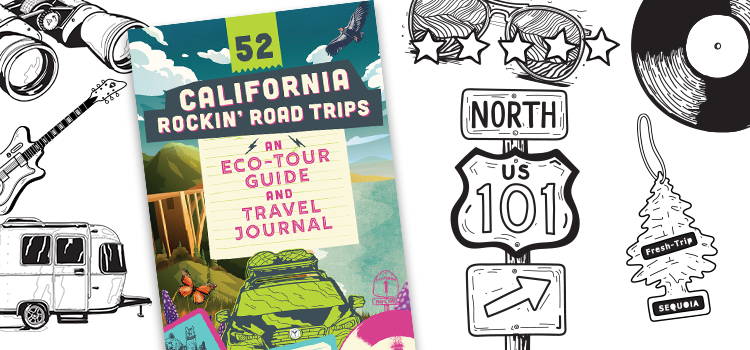 It's like Stairway to Heaven for people who love travel, art, nature, music, and getting outside for sweet adventures. Not much is better than an epic roadtrip and we've got just the ticket to get you ready.

---
Top 5 Hits for Family Adventures
Walk the South Marsh Loop trail (2.2 miles). The trail to the left, towards Big Barn, has owl boxes and is the fastest route to the water.

Walk out to

Hummingbird Island (about 0.3mi) for an excellent viewpoint of the wildlife, islands and channels.

Walk the Five Fingers Trail (1.12mile loop), to Parsons Overlook Extension to see shorebirds, seals, otters, and mud flats.

Explore the Visitor Center to learn about Wildlife in the slough and see an oversized model of life in the mud.

Watch sea otters play in the Elkhorn Slough Channel
Season: Year-round, Wednesday-Sunday 9am-5pm.

Difficulty: Easy-moderate trails, with three main routes to choose from.

Time Needed: 2-3 hours minimum to hike and explore.

Cost: There is currently no fee to enter the Reserve.

Bring binoculars to see the many different birds and animals. Take time to observe and sketch them.

All visitors should check-in at the Visitor's Center, which also serves as the area's trailhead. Pets and bicycles are prohibited.

Listen and find woodpeckers in the oak woodland area of the south marsh loop

Elkhorn Slough hosts active research plots. Observe from a distance and be sure not to approach or touch research objects.
---
The meandering landscape of tidal creeks and salt marshes at the center of Monterey Bay appears to be full of movement and absolutely alive upon first sight - and that's because it is! Elkhorn Slough is a National Estuarine Research Reserve that is teeming with interesting plants and wildlife. Slough is another word for swamp, which describes the views you'll see when visiting. But there is much more here, including the important estuary. Estuaries, including the surrounding wetlands and swamps, are where rivers meet the sea. This allows the mixing of fresh water from inland and saltwater from the sea, called brackish water, which creates one of the most productive ecosystems in the world. There are unique plant and animal communities that have adapted to brackish water.
Many visitors choose to explore this area by kayak, providing great views of the habitats and animals like sea otters, harbor seals, and over 300 types of birds! Exploring the bridges and walkways will also provide great wildlife viewing opportunities. The rich waters' edge of mud and soil is a productive area where seabirds probe for insects and crustaceans. During the nesting and migration seasons, these mud flats are critical as birds require more high-nutrient foods, where they may find and eat midge-larvae and earthworms. Several unique amphibians live here, including salamanders that spend the majority of their life underground – some that breathe entirely through their skin. Cliff swallows may be seen in wet areas gathering mud with their beaks, which they use to construct molded gourd-shaped nests on vertical walls in colonies. Move slowly and quietly as you explore this area, and you'll undoubtedly be rewarded with amazing sights at Elkhorn Slough!
---