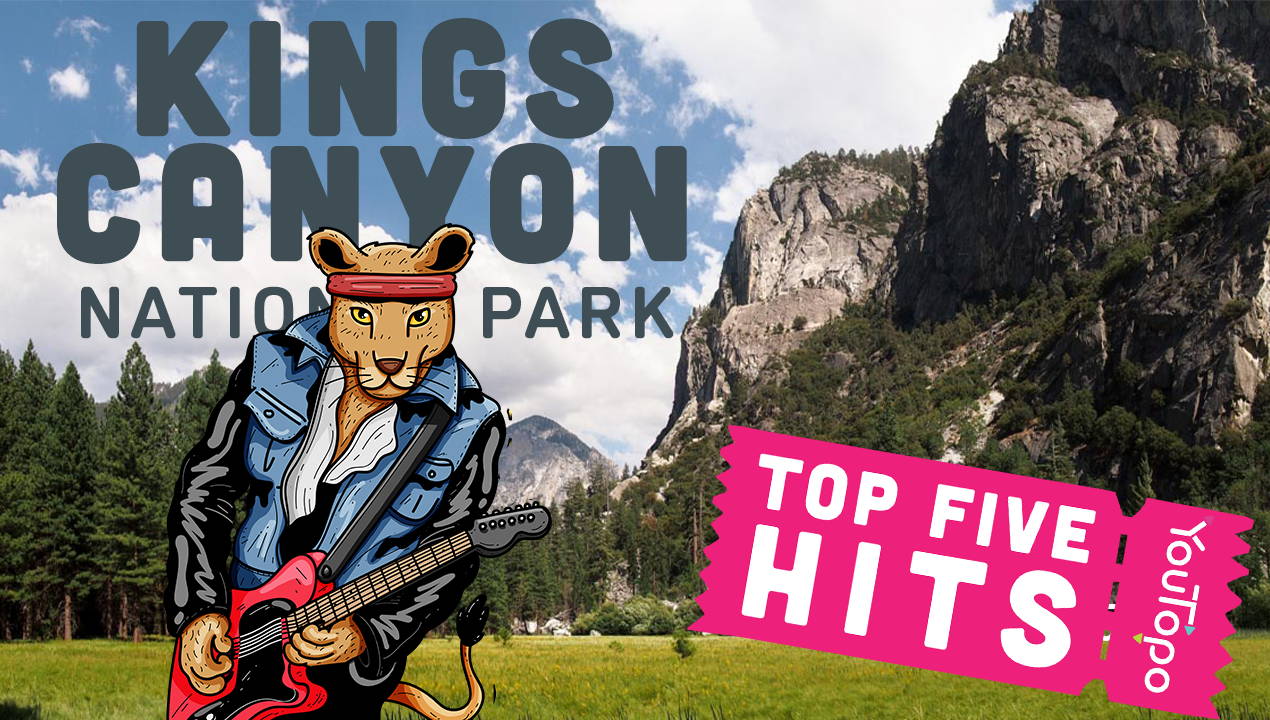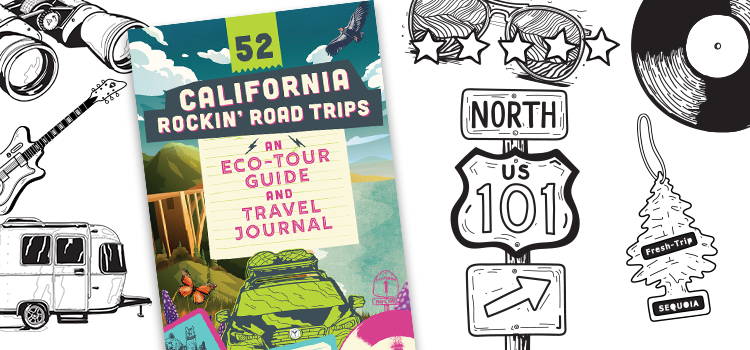 It's like Stairway to Heaven for people who love travel, art, nature, music, and getting outside for sweet adventures. Not much is better than an epic roadtrip and we've got just the ticket to get you ready.

---
Top 5 Hits for Family Adventures
Visit the enormous General Grant tree and walk through The Fallen Monarch. .3 mile loop trail.

Walk across the Mark Twain Stump. 2 mile round trip

Observe the power of Roaring River Falls .5 mile easy walk round trip

Picnic at Grizzly Falls and play in the stream and base of the waterfall.

Hike to Zumwalt Meadow .6 mile round trip
Season: Spring, Summer and Fall

Difficulty: easy

Time Needed: 1-2 Days

Cost: $35 per vehicle or National Parks Pass

Mark Twain stump and the Shattered giant are both located in Big Stump Grove at the first parking lot near the park entrance. Do this trail first.

Big stump Grove was once heavily logged in the 1880s, it's a great place to see the big stumps and nature repairing the damage. It's also a good place to see sequoias that are not fenced in.

The grant tree is the busiest area of the park, many visitors come to see this then leave without seeing the rest of the park.

There is a long 40 drive that separates Sequoia areas from the waterfalls. Because of the long drive this area isn't as busy and has spectacular granite wall views similar to Yosemite NP.

Grizzly Falls picnic area is a good place to get your feet wet and touch a waterfall.

Don't go in the river at Roaring River Falls, people like to climb on the rocks to get a better view, but don't touch the water.

There is also a cave at the bottom of the canyon. Book a 45 min tour of Boyden Cavern ahead of time. Closed in the winter.
While many Central California destinations allow you to see the power of geology from above ground, Moaning Caverns takes you below the surface into the eerie and beautiful world of caves. Plunging down a staggering 165 feet, this is the largest public cave chamber in California. In other words, if you tipped it on its side, Moaning Caverns could fit a line of three and a half semi trucks.
You won't be the first visitors to Moaning Caverns. Some of its guests were most likely accidental--bones found at the cave floor suggest that ancient people fell through holes on the surface and met their demise inside. Some of these bones are astonishingly old, including some dated at at least 12,000 years (around the time that mammoths went extinct in North America). The jewelry found with some of these skeletons can be viewed at the visitor center. More recently, tourists at Moaning Caverns in the mid-1800s saw the caves by candlelight as they were lowered down in buckets. Your visit will be much more safe--you'll have the chance to climb down a historic spiral staircase constructed with steel from a World War One battleship.
As you walk down these steps, you'll pass colorful formations in unique shapes. You may notice dark passages that seem to stretch forever. How does such a place come to be? This lesson will teach you all about how caves are created, helping you to fully appreciate your Moaning Caverns adventure.
---