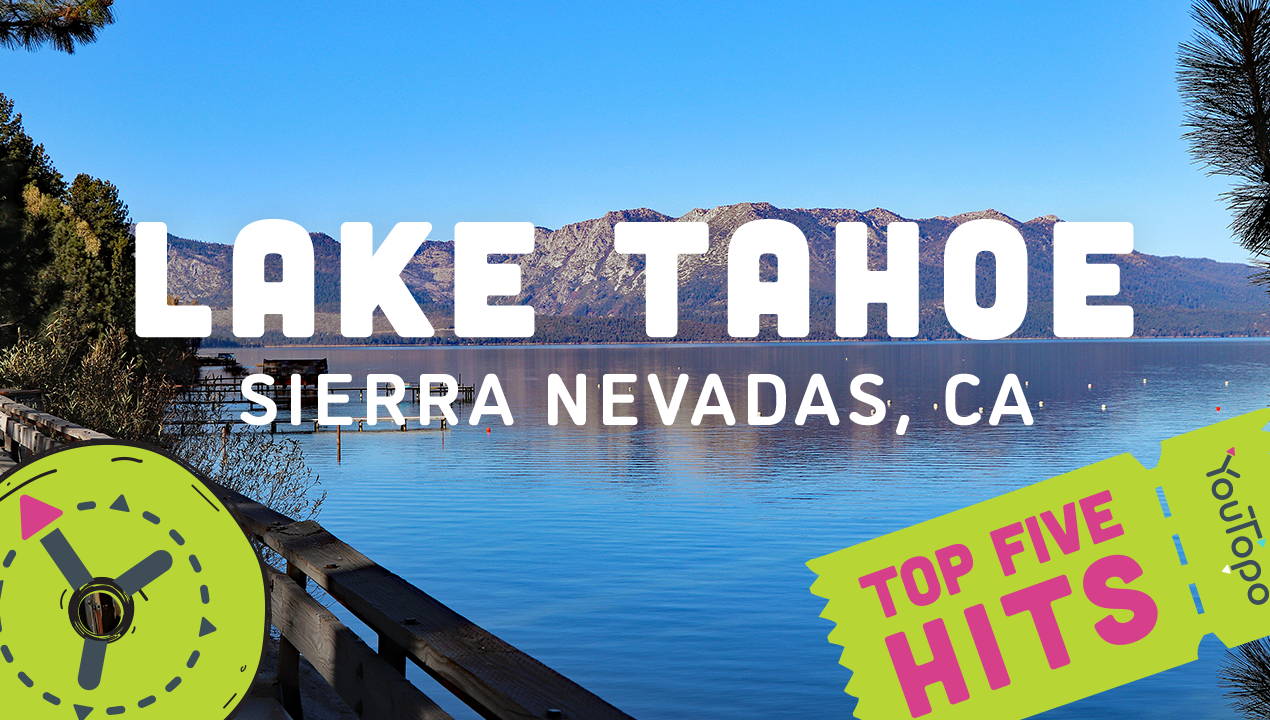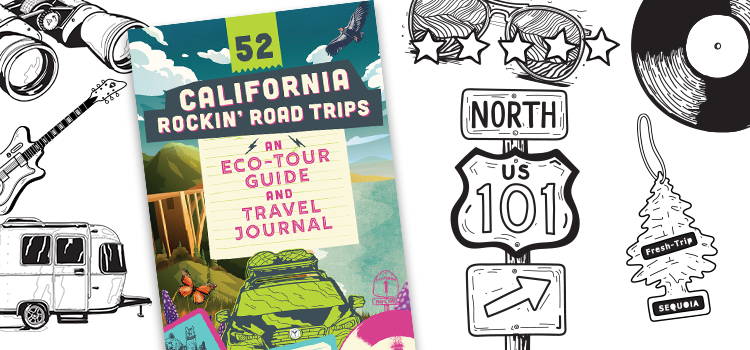 It's like Stairway to Heaven for people who love travel, art, nature, music, and getting outside for sweet adventures. Not much is better than an epic roadtrip and we've got just the ticket to get you ready.

---
Top 5 Hits for Family Adventures
Visit Emerald Bay State Park, 2 milk round trip

Hike to Eagle Falls, .5 mile round trip

Enjoy Tahoe's beaches such as Lester Beach and jump off rocks

Walk the Balancing Rock Nature trail, .5 mile round trip

Kayak Truckee Marsh
Season: Spring, Fall for less crowds

Difficulty: Easy

Time Needed: Day trip

Cost: D.L. Bliss parking $10 or CA State Parks Pass

Go to D.L. Bliss State Park (Lester Beach) early in the day. Parking near the beach is limited and fills up early. Bring paddle boards or kayaks to better enjoy the beach and reach the rocks to cliff jump.

Kayak or paddle early in the day before the wind picks up.

Eagle Falls can be seen from both sides of the main road. The main trail starts next to the parking lot. There is also a short path on the other side of the main road where you can see ISLAND and a view of Emerald bay.

Park along Venice Dr E. road at Truckee Marsh and look for trails along the road to enter the water. You can paddle all the way to Lake Tahoe. Watch for turtles, birds, frogs and other creatures. There is also a walking path at the end of the road that will take you to the beach.

If you want to kayak or paddle Emerald bay you will need to rent kayaks at Emerald bay. The trail is 2 miles round trip and steep so you can't carry kayaks down to the beach.
Imagine if you took a flat area the size of the entire state of California and covered it under 14 inches of water. This would require an enormous amount of water--37 trillion gallons, roughly. Amazingly, this is how much water it takes just to fill Lake Tahoe. The largest alpine lake in North America, Tahoe reaches a maximum depth of 1,645 feet. That's a depth that could fit the whole Eiffel Tower one and a half times and still have space remaining. How did such a huge lake come to be? It's all thanks to an ancient volcano, Mount Pluto. Lava from an eruption millions of years ago created a dam, which transformed what was once a valley basin into an enclosed area. This new area was then filled gradually by rain and melted snow from the surrounding Sierra Nevada mountains.
Not only is Lake Tahoe gigantic, but it's also stunningly beautiful. The first thing many visitors notice about the lake is its dazzlingly blue, crystal clear coloration. While most lakes host large amounts of algae, which produce a cloudy, green color, Tahoe's high elevation has historically prevented algae growth. Additionally, the rocks, soils, and wetlands surrounding the lake filter the water that feeds into the lake, stopping sediments that would make Tahoe murky. In this section, you will learn about these wetlands and what makes them so special.
---