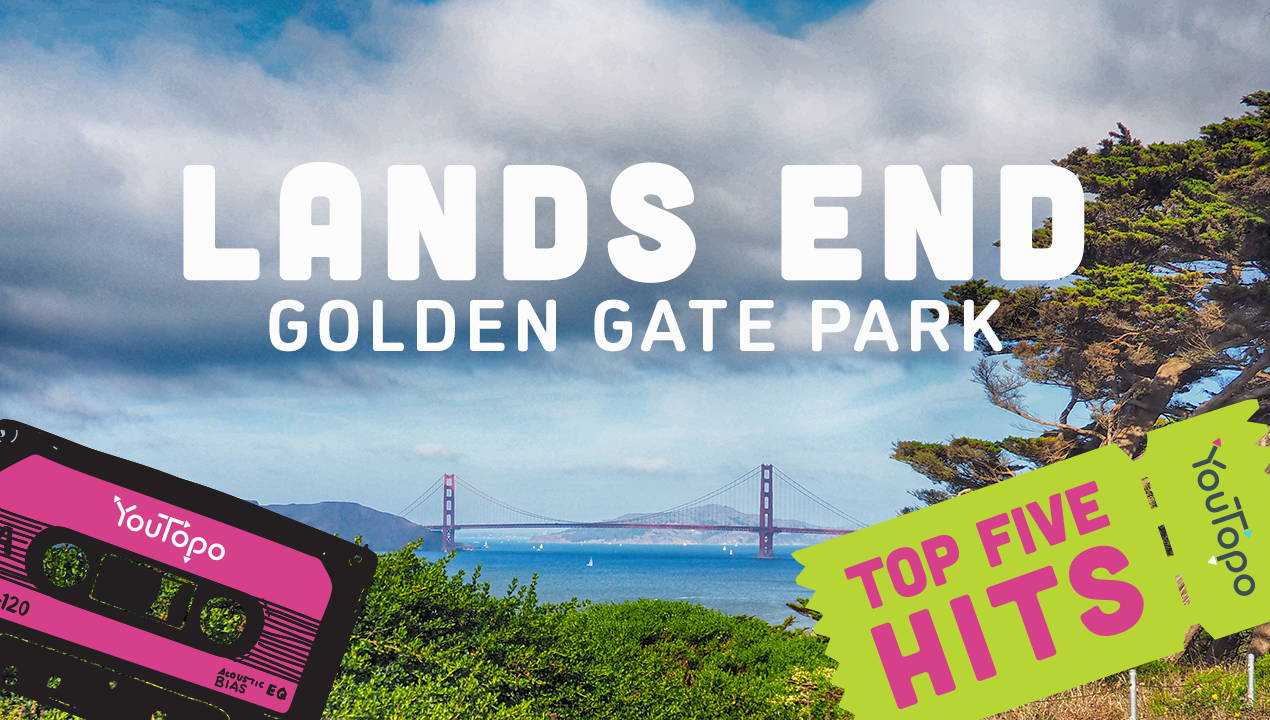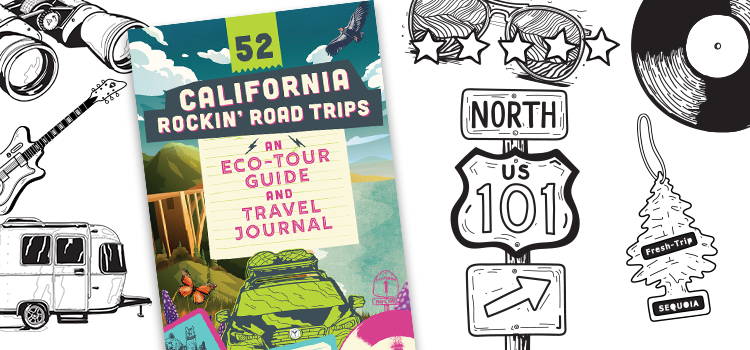 It's like Stairway to Heaven for people who love travel, art, nature, music, and getting outside for sweet adventures. Not much is better than an epic roadtrip and we've got just the ticket to get you ready.

---
Top 5 Hits for Family Adventures
Hike the Lands End Coastal Trail, 2.6 mile out and back trail

Visit the ruins of Sutro Baths and walk into the cave next to sutro baths and watch the waves crash into the rocks

Hike down to see the Labyrinth

View tidepools at Mile rock beach at low tide

Take in the view of the Golden Gate Bridge from Eagles Point Overlook
Season: Fall, Spring, and Winter, the summer can be really foggy

Difficulty: easy scenic hike

Time Needed: Half Day

Cost: Free

The Lands end coastal trail can be hiked out and back or in a loop if you follow the El Camino Del Mar trail back to the parking lot. Distance is about the same.

Visit mile Rock Beach at low tide, it disappears at high tide.

Can take dogs on a leash to hike the trails

Bathrooms are located in parking lot areas only

This is a high use trail so expect long lines for the bathrooms and lots of people hiking

Search for the heart rock formation from the Point Lobos overlook.

Labyrinth is located at Lands End Point near One mile beach.

This is a coastal trail and can get windy bring a jacket.
The Land's End National Recreational Center is within the center of a lively historical landscape. When the Spanish explorers looked out over the land, they named this spot "Point Lobos," for the many lobos marinos (which means sea lions) that were on the offshore rocks. Visitors can still see shipwrecks at low tide, World War II cruisers, and the ruins of Sutro Baths that highlight this area's diverse history. Today, the area has winding trails that provide overlooks of the San Francisco coastline, rocky cliffs, shady shrubbery and the Golden Gate Bridge. Wildflowers are abundant in spring time, and both cypress and eucalyptus trees grow along the trail.
Walking the Coastal Trail allows you to be on the very edge of the continent! This vantage point gives visitors the opportunity to look for migrating whales, which could be moving through at any time of year since different species move at varying times. From Point Lobos, Ocean Beach, or Fort Funston Beach, keep an eye out for large humpback whales (reaching up to 50-feet long) breaching and spouting from May to November. Gray whales and orcas may move through the area in winter and spring, and blue whales move through beginning in July. At the northern portion of the park, Mile Rock beach is an interesting secluded cove to visit, adorned with towers of stacked rocks. Just southwest of Mile Rock beach is Seal Rock beach, where strong waves crash against uniquely shaped jagged rocks and cliffs, creating quite a spectacular scene.
---
Color & Discover Coloring Book Collection
These are so much more than your average coloring book. Each page includes detailed hand drawn illustrations of landscapes, plants, and animals. They're also full of fun facts so that you can learn about everything you color. Great for adults and kids that love to geek out on nature or just relax doing something fun.