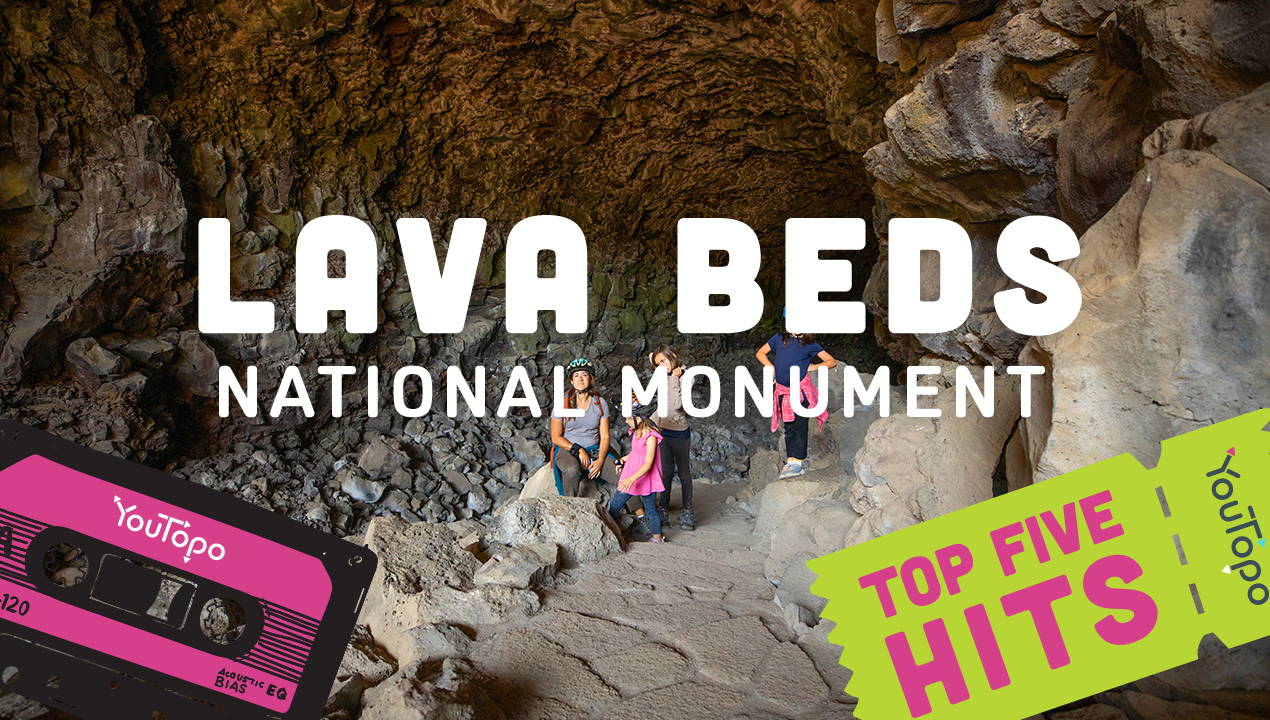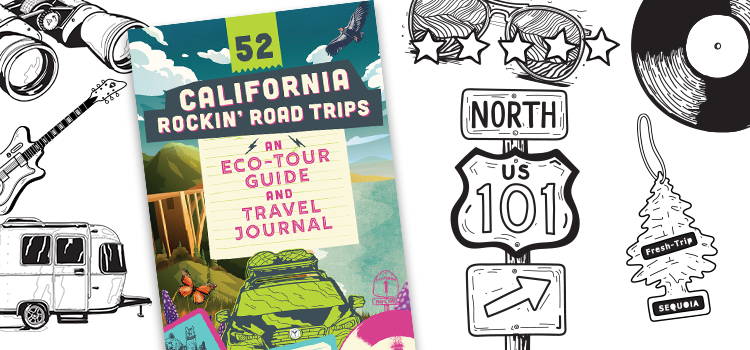 It's like Stairway to Heaven for people who love travel, art, nature, music, and getting outside for sweet adventures. Not much is better than an epic roadtrip and we've got just the ticket to get you ready.

---
Top 5 Hits for Family Adventures
Explore the lava tubes around Cave Loop and visit Skull Cave

See ancient art at Big Painted Cave and Petroglyph Point 1.6 mile out and back

Hike to see Mammoth Crater, .1 mile

Visit the Modoc War historical site, Captain Jacks Stronghold, choice of .5 mile or 1.5 mile trail (learning pamphlet available in visitor center)

Explore Little Glass Mountain and hike among large piles of obsidian and pumice, hike as long as you want, there is no end destination, just the journey.
Season: Open year round, but open for longer hours in the summer.

Difficulty: Easy to moderate, some caves require crouching down

Time Needed: 2-3 days

Cost: $10 for caving permit

You can buy a book of cave maps for about $7.75 in the visitor center

The visitor center has flashlights for you to borrow, bring your own just in case they run out.

A bike helmet is good enough to wear into the caves

Bring a jacket, the cave temperature is about 55 degrees F year round

Parking for about 2-4 cars is available near each cave entrance.
---
Lava Beds National Monument is a place where animals like boreal toads and mule deer thrive in tranquil caves and ruggedly beautiful desert landscapes. Ancient art adorns the area's rocks, and the night sky provides a beautiful complement of brilliantly shining stars. A peaceful, harmonious environment, right? Today, perhaps. But don't be fooled--the place you see today was created by a brutal, tumultuous past.
If you could rewind a century and a half, you would see a much different side to Lava Beds. In 1872, it was the site of a conflict called the Modoc War. The Modoc people, American Indians from Oregon, were forced off their ancestral lands so that settlers could take them and they were moved to reservations with bad conditions. They eventually fought back. Through strategy and use of the cave systems at Lava Beds, fewer than 60 Modoc warriors were able to hold back a force of up to 600 US soldiers for months before eventually being captured.
The area's geological past is even more violent. Lava Beds is shaped by the nearby Medicine Lake Volcano, the largest volcano in the Cascade Range. This volcano has erupted numerous times--here at Lava Beds, you can see evidence of over 30 separate lava flows. These lava flows hardened as they cooled and produced the rocks all around you, as well as the iconic lava tube caves that stretch through the area. As you explore these caves, you follow the same path that lava did as it destroyed and recreated this land time and time again. In this section of the workbook, you'll also be able to learn about lava and even create your own lava tubes.  
---