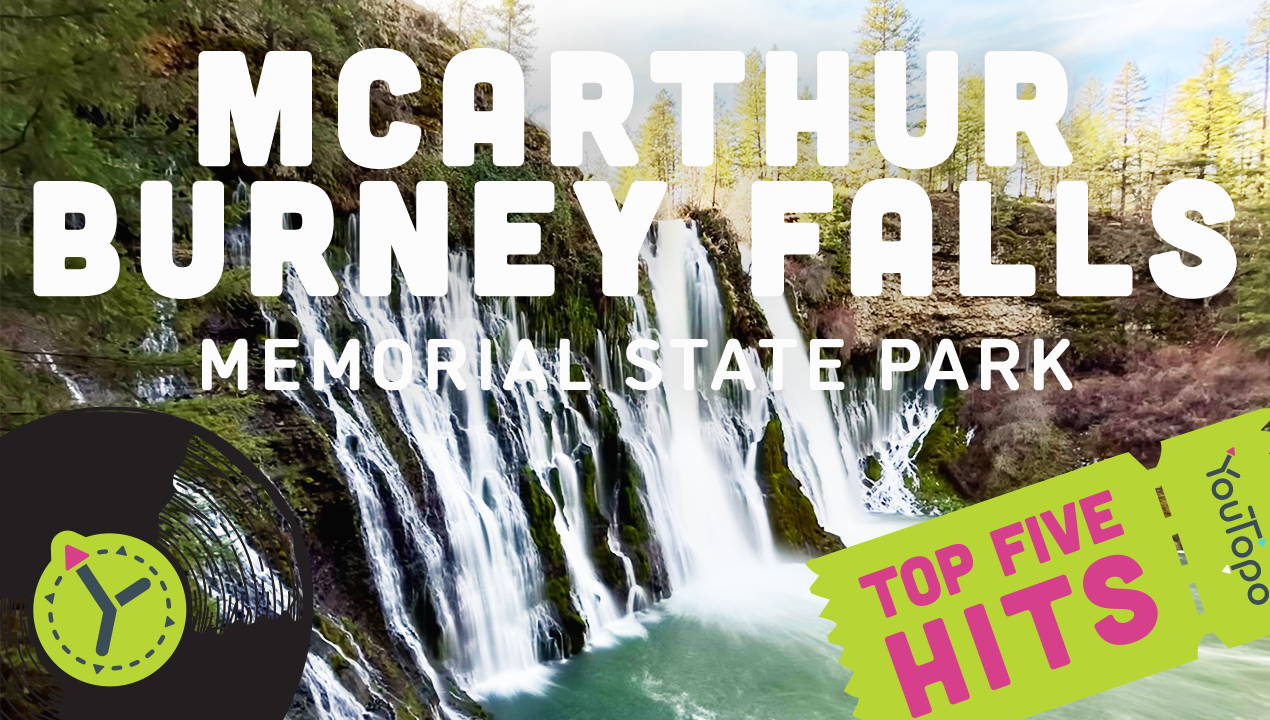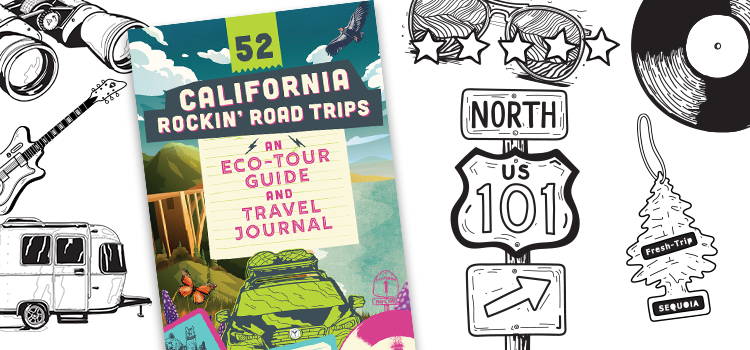 It's like Stairway to Heaven for people who love travel, art, nature, music, and getting outside for sweet adventures. Not much is better than an epic roadtrip and we've got just the ticket to get you ready.

---
Top 5 Hits for Family Adventures
Hike to the bottom of Burney Falls, 1 mile loop, and feel it's spray

Hike or drive to the McCloud River Lower, Middle, and Upper Falls, 3.5 mile out and back trail.

Swim in the pools above the McCloud Lower Falls (warm weather only)

Play in the river next to McCloud Upper Falls parking.

Enjoy a picnic on the shores of Lake Britton
Season: Spring and Summer

Difficulty: Easy

Time Needed: 1 day

Cost: Burney Falls Parking $10 or CA State Parks Pass

Cost: McCloud River Falls Parking Free

Lower, middle, and upper Falls on the McCloud River all have parking lots.

You can hike from McCloud River lower falls to both middle and upper falls, or you can take a short drive to each waterfall.

The water of the McCloud river is cold but feels refreshing on a hot day.

The swim holes are located at McCloud Lower Falls just above the falls.

When visiting Burney Falls hike to the pool at the base of the falls, sit on the rocks and feel the mist. Do not swim here.

When visiting Burney Falls you can just walk down to the falls and back up if you don't want to hike the 1 mile loop. The walkway down to the falls and the falls overlook is right next to the parking lot.
---
McArthur-Burney Falls Memorial State Park and the McCloud River feature several stunning waterfalls. As you explore them, you might notice canyons of basalt, a rock formed from cooled lava. In some places, this rock even forms into hexagonal columns. The McCloud River and Burney Creek constantly pound against this rock, and even though rock may sometimes seem stronger than water, the canyons here are proof that the water is winning. The river's power may be most apparent when watching the area's waterfalls. Burney Falls, for example, is 129 feet tall, with 100 million gallons of water passing through it every single day. Have you ever tried swimming to the bottom of a pool? Think of the feeling it creates in your ears. If you dove down ten feet, that would be the force of ten feet of water pressing down on top of you. Now imagine the force of one hundred feet, or even more. That's a lot of pressure!
Throughout time, humans have learned to channel this pressure to perform tasks it would be very difficult for a human to do. In modern times, this includes converting the energy of water into electrical energy. The McCloud River Dam does exactly this, with a generating capacity of 364 megawatts of energy (enough to power nearly 200,000 homes).
In the learning activity section, you will have the chance to explore the power of water for yourself, even constructing an ancient hydraulic machine.
---
Color & Discover Coloring Book Collection
These are so much more than your average coloring book. Each page includes detailed hand drawn illustrations of landscapes, plants, and animals. They're also full of fun facts so that you can learn about everything you color. Great for adults and kids that love to geek out on nature or just relax doing something fun.