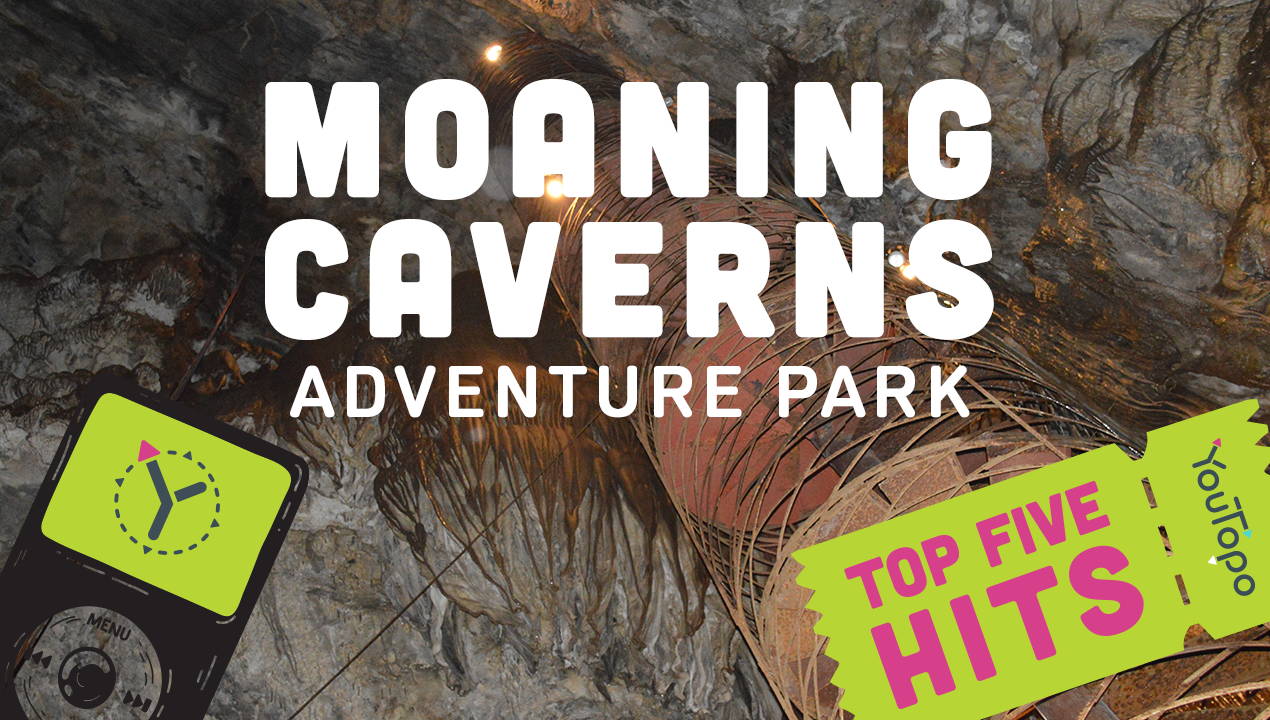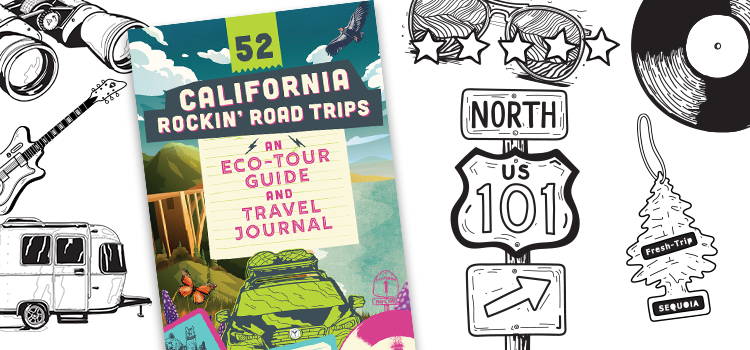 It's like Stairway to Heaven for people who love travel, art, nature, music, and getting outside for sweet adventures. Not much is better than an epic roadtrip and we've got just the ticket to get you ready.

---
Top 5 Hits for Family Adventures
Spiral tour of moaning caverns

Look for cave formations

Pan for minerals or fossils at moaning caverns

Hike to Natural Bridges Cavern then float through, 2 mile round trip

Catch and release crawdads down river from natural bridges cavern
Season: Spring, Summer, Fall

Difficulty: moderate, 235 spiral stairway, 1 mile downhill hike with 1 mile uphill back.

Time Needed: Day Trip

Cost: Moaning Caverns- $22 ages 12+, $15 ages 3-11, Natural Bridges- Free

Moaning Caverns offers extra Adventure Park activities like zip lining or panning for gold.

If you or your kids are claustrophobic or really scared of heights, moaning caverns might be scary. It is a deep, one large chamber cavern where you walk down a 235 stair spiral staircase to the bottom.

Most of your cave formations can be seen from the back side of the spiral stairway closest to the wall. Go down and up at the end of the group so you can take your time and see them.

Bring a river tube to float through Natural Bridges Cavern, the water is cold and chest deep. Inflate it at your vehicle and carry it down. Bring a backpack to carry it back up deflated.

Floating through the cavern is a must, most of the cavern is not visible through the entrance.

Celebrate your trip by eating foods related to formations you saw in caves. (Bacon, chocolate, popcorn, soda"straws")
---
While many Central California destinations allow you to see the power of geology from above ground, Moaning Caverns takes you below the surface into the eerie and beautiful world of caves. Plunging down a staggering 165 feet, this is the largest public cave chamber in California. In other words, if you tipped it on its side, Moaning Caverns could fit a line of three and a half semi trucks.
You won't be the first visitors to Moaning Caverns. Some of its guests were most likely accidental--bones found at the cave floor suggest that ancient people fell through holes on the surface and met their demise inside. Some of these bones are astonishingly old, including some dated at at least 12,000 years (around the time that mammoths went extinct in North America). The jewelry found with some of these skeletons can be viewed at the visitor center. More recently, tourists at Moaning Caverns in the mid-1800s saw the caves by candlelight as they were lowered down in buckets. Your visit will be much more safe--you'll have the chance to climb down a historic spiral staircase constructed with steel from a World War One battleship.
As you walk down these steps, you'll pass colorful formations in unique shapes. You may notice dark passages that seem to stretch forever. How does such a place come to be? This lesson will teach you all about how caves are created, helping you to fully appreciate your Moaning Caverns adventure.
---