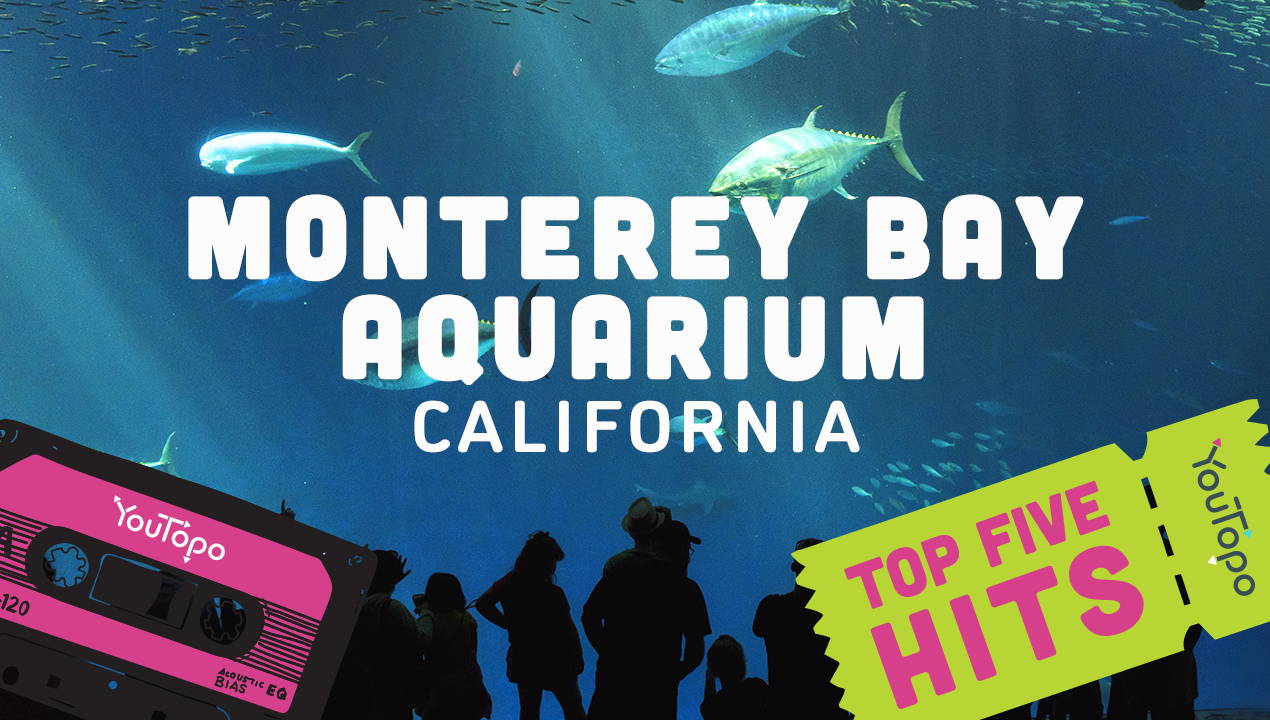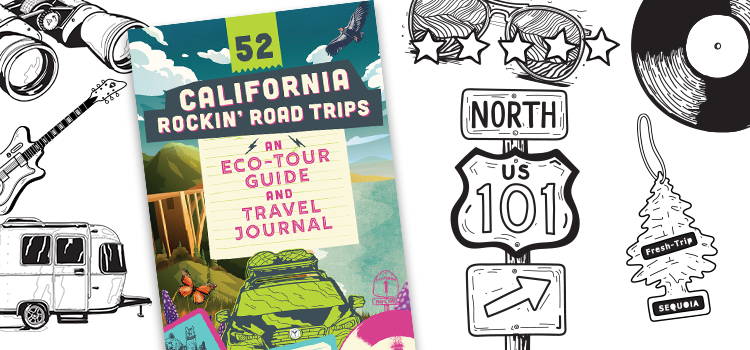 It's like Stairway to Heaven for people who love travel, art, nature, music, and getting outside for sweet adventures. Not much is better than an epic roadtrip and we've got just the ticket to get you ready.

---
Top 5 Hits for Family Adventures
Observe the giant pacific octopus, see how it moves and find its beak

Watch the video presentations in the auditorium

Watch the sea otter feeding

Touch the rays and tide pool creatures

Find your favorite jellyfish
Season: Fall and Winter, between 2-6 pm for less crowds, Open All Year Long

Difficulty: Easy, ADA Accessible

Time Needed: Day Trip

Cost: Adult $50, senior and ages 13-18 $40, Child 5-15 $35, under 5 free

Take the time to do Free online classes and educational programs offered on the Monterey Bay Aquarium Website.

Ask the front counter for animal feeding times and trainer programs. They are not on the map or information paper they give you as you walk in.

Take your time, don't rush yourself or your kids. There is a lot to see and observe in each tank.

Take a nature journal and sketch your favorite sea animals.

Watch the otter video presentation before the otter feeding time. It will give you clues to what you will see in the otter tank.

They have food at the aquarium for lunch or you can get a re-entry stamp at the front door and leave to get food.

The Aquarium Parking Structure is a 10 min walk from the aquarium. 4-5 blocks.

Reaching the tentacles exhibit is tricky. To reach the tentacles exhibit you need to go up the escalator by the auditorium, then take a left and go down the corner stairs.
---
The Monterey Bay Aquarium is more than just an aquarium with beautiful exhibits. They work to inspire all who visit to become stewards for ocean conservation. Apart from giving the public access to their exhibits they offer educational programs, internships and volunteer opportunities to help all of us to develop a love and sense of responsibility for our oceans and sea life.
The Monterey Bay aquarium does work to rebuild sea otter populations, to transform fisheries, and bring awareness and change in plastic pollution. They also have a seafood Watch team that is working to make seafood more sustainable.
Although they are making great strides in helping our oceans, they need all of us to join in the effort in conserving our oceans. We can do this by going and visiting our local aquariums as well as educating ourselves on issues our oceans and sea life face.
Conservation and awareness starts with love. Fall in love as you see ocean creatures up close. Watch playful otters, vibrant jellyfish, and sneaky octopuses as they swim, feed and interact with each other in their life size tank environments. Gently touch tide pool creatures such as sea stars and urchins in the touch tanks and feel the slimy texture of a ray swimming by. The ocean is an incredible place full of life and wonder, fall in love all over again on your next visit.
---
Color & Discover Coloring Book Collection
These are so much more than your average coloring book. Each page includes detailed hand drawn illustrations of landscapes, plants, and animals. They're also full of fun facts so that you can learn about everything you color. Great for adults and kids that love to geek out on nature or just relax doing something fun.