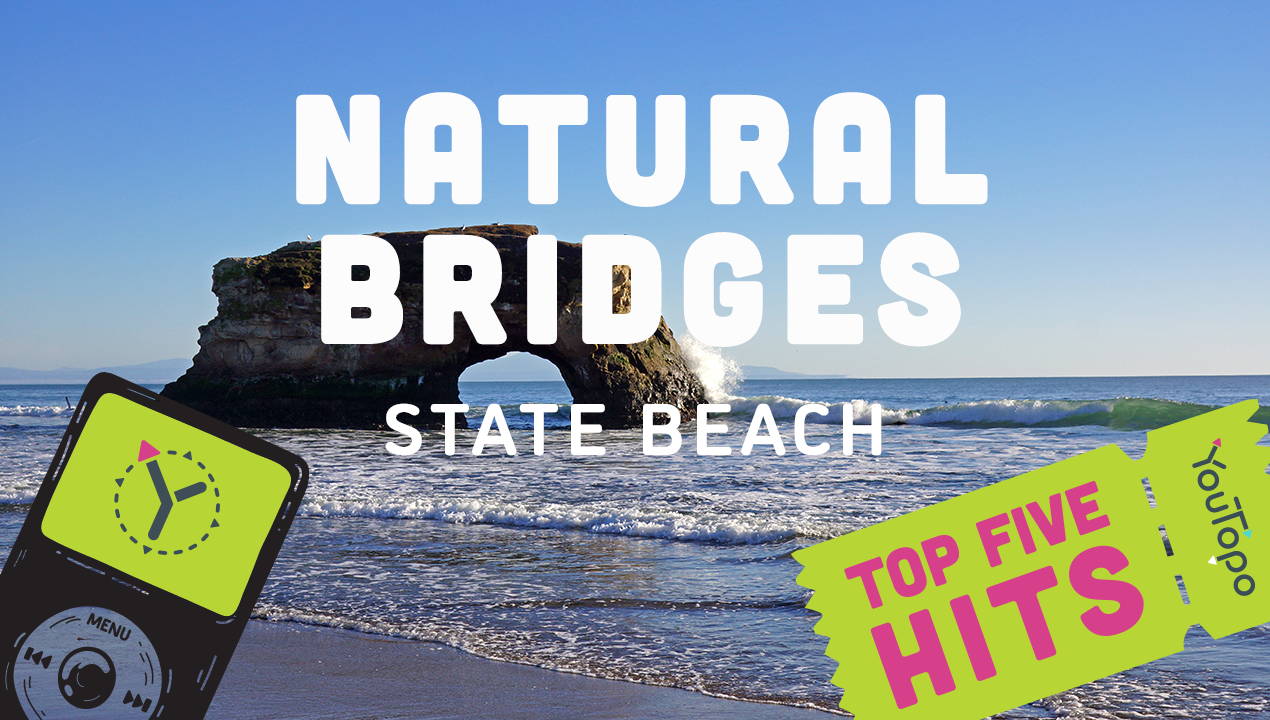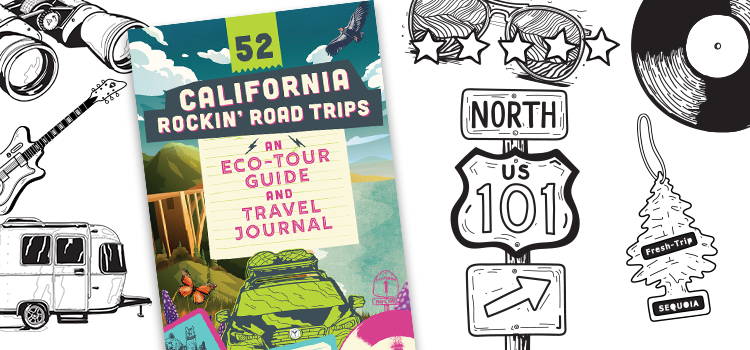 It's like Stairway to Heaven for people who love travel, art, nature, music, and getting outside for sweet adventures. Not much is better than an epic roadtrip and we've got just the ticket to get you ready.

---
Top 5 Hits for Family Adventures
Explore and view tidepools and tidepool animals

Take pictures near Natural Bridge Rock Formation

Picnic and play on the beach

View Monarch Butterflies in the Monarch Grove late Oct.- Late Jan.

Take a walk through Moore Creek Wetlands Preserve
Season: Year round

Difficulty: Easy-Moderate, tide pool rocks slippery when wet.

Time Needed: Day Trip

Cost: $10 parking, or free with CA State Parks Pass

The best tide pools are on the second rock area west of the beach.

Be aware of the ocean and tides. As the tide rises these tidepools can become dangerous

Keep kids away from the rock edges. These tide pools are on a rock shelf raised higher than the beach.

Reserve volunteers can be found at the tide pools, they can help you find and identify tide pool animals and plants.

Monarch butterflies populations are declining, check out https://www.saveourmonarchs.org/ to see how your family can help butterflies.
---
This protected stretch of beach has some of the best tide pools to explore in the whole country! When the tide retreats each day, visitors gain access to pools full of vibrant life, ranging from sea anemones, snails, sea stars, shore crabs, kelp, and more. In every 24-hour stretch, there are two high tides and two low tides, pulled by the earth's rotational force and the gravity of the moon. Looking out from shore, visitors may catch glimpses of active seabirds diving and bobbing for food, or see a spout of air from a migrating whale's blowhole, or witness playful seals and otters going about their daily activities. Hiking through the Moore Creek Wetlands Preserve is a great place to look for amphibians, birds, and other creatures among the freshwater wetlands and salt marshes. In the early spring, the surrounding shrublands and grasslands are alive with buzzing pollinators and brightly colored wildflowers. The Monarch Butterfly Natural Preserve here is an excellent area to observe migrating monarchs from October to January, when they gather in groups numbering in the thousands.
Informative guided hikes and fun junior ranger programs are available on-site (and require pre-registration online). Inside the Visitor's Center, a small aquarium introduces the various organisms that may be found in the tide pools and interpretive displays teach about the intricacies of the monarch butterfly's life cycle. The famous natural bridge located here is a must-see. Natural bridges exist in different parts of the world and are influenced by various factors – most often, these structures are formed when weathering and erosion works away at the existing rock, creating an opening underneath. The arch that stands here is made of sandstone cliff, which has been eroded by the powerful ebb and flow of tides and waves over time.
---
Color & Discover Coloring Book Collection
These are so much more than your average coloring book. Each page includes detailed hand drawn illustrations of landscapes, plants, and animals. They're also full of fun facts so that you can learn about everything you color. Great for adults and kids that love to geek out on nature or just relax doing something fun.