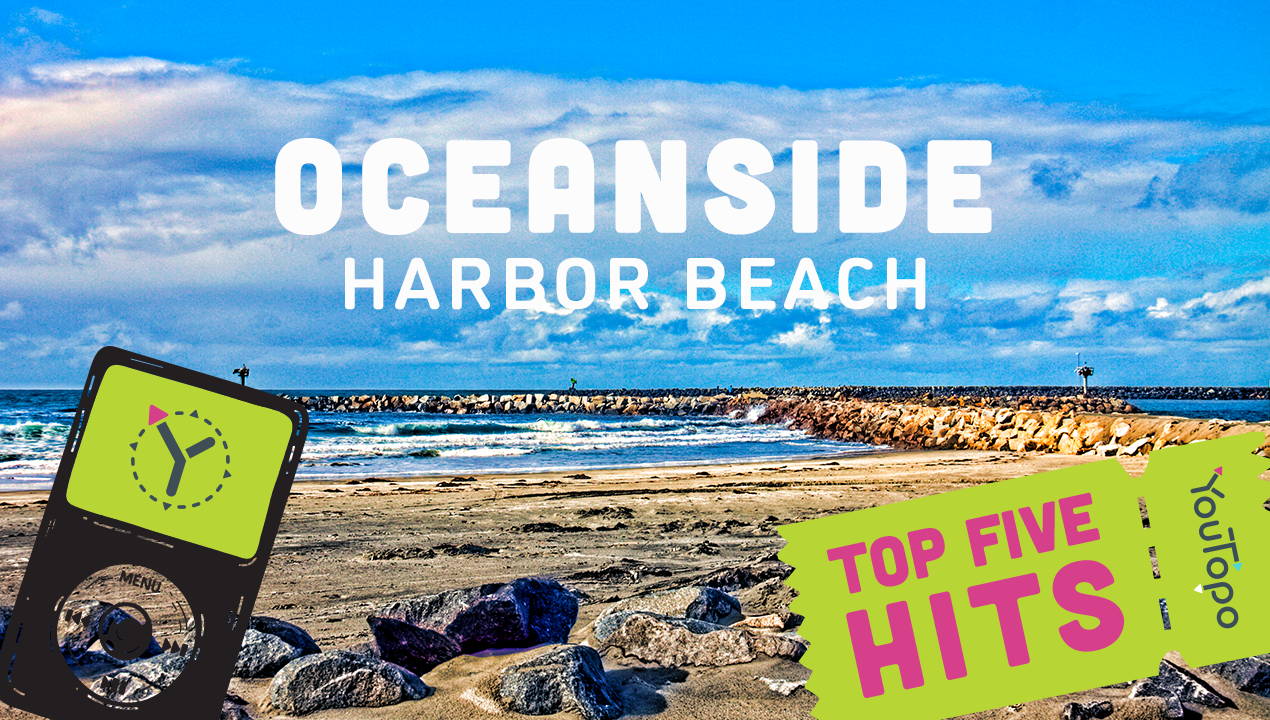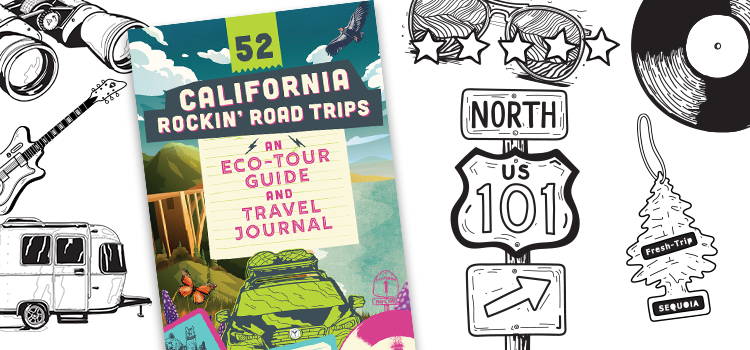 It's like Stairway to Heaven for people who love travel, art, nature, music, and getting outside for sweet adventures. Not much is better than an epic roadtrip and we've got just the ticket to get you ready.

---
Top 5 Hits for Family Adventures
Boogie Board

Surf

Run in and out of the waves

Picnic and build sand castles

Throw a frisbee or football back and forth in the shallow water.
Season: Year Round in SoCal.

Difficulty: easy

Time Needed: Day trip

Cost: Beach Parking lots have fees, street parking is usually metered or free.

Oceanside Strand Beach and City Beach have free street parking two streets away from the beach. You can also drop your family at the beach then go park the car. There is a small drop off loop at the intersection of Surfrider way and The Strand N.

Oceanside Harbor beach has a paid parking lot, and is where you can take surf lessons.

Watch out for seagulls, they are not shy and will take your food, even out of your hands.

Use lots of sunblock, you can burn even on a cloudy day

Good beginner surfing beaches in SoCal; Silverstrand-Oxnard,

Mondos Beach- Ventura,

Bolsa Chica- Huntington beach, Harbor Beach and The Strand- Oceanside,

Doheny State Beach- Dana Point, Dogpatch- San Onofre.
---
Southern California is blanketed with beautiful beaches, ranging from calm inlets and refuges to action-packed tourist destinations. Oceanside Harbor Beach rests on the western side of a small peninsula, situated between the Pacific Ocean and a sliver of saltwater known as South Harbor. This area provides a wonderful place to play in the sand and learn how to surf the waves!
Even though surfing, or wave riding, is an ancient activity, it has grown in popularity all over the world. It's become an excellent way to enjoy nature while exercising, using lots of different muscle groups. Lots of small waves closest to the beach are the best place to practice and learn body boarding or surfing. Wind is the major force that pushes ocean water into a circular orbit, forming the crest of waves that you're used to seeing at the beach.
At Oceanside Harbor Beach, visitors can find numerous sea shells and may even catch a glimpse of seals or sea lions basking in the sunshine. The soft sand of California's beaches is most often made up of silicon dioxide in the form of quartz mixed in with some feldspar. While quartz is usually white or clear, feldspar is a pale brownish colored mineral. This combination of minerals gives Southern California its beautiful light brown sand. Whichever beach you decide to visit, there are so many activities to enjoy and nature to experience.
---
Color & Discover Coloring Book Collection
These are so much more than your average coloring book. Each page includes detailed hand drawn illustrations of landscapes, plants, and animals. They're also full of fun facts so that you can learn about everything you color. Great for adults and kids that love to geek out on nature or just relax doing something fun.