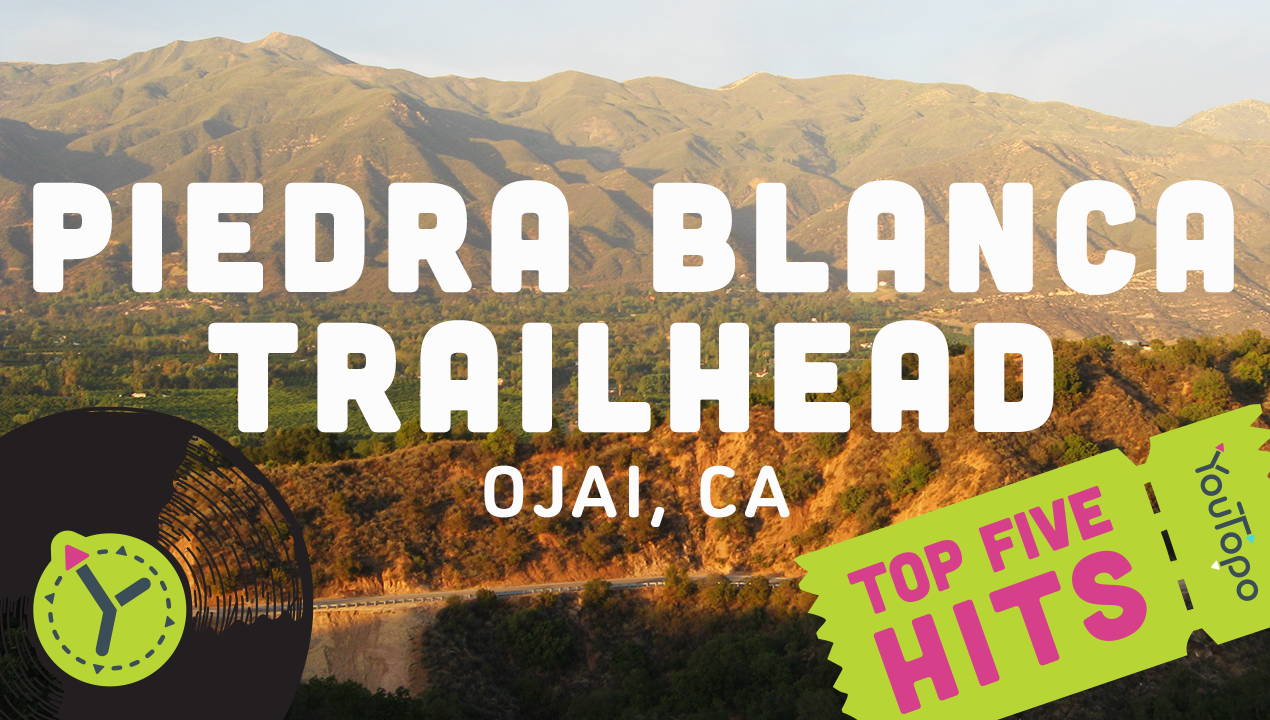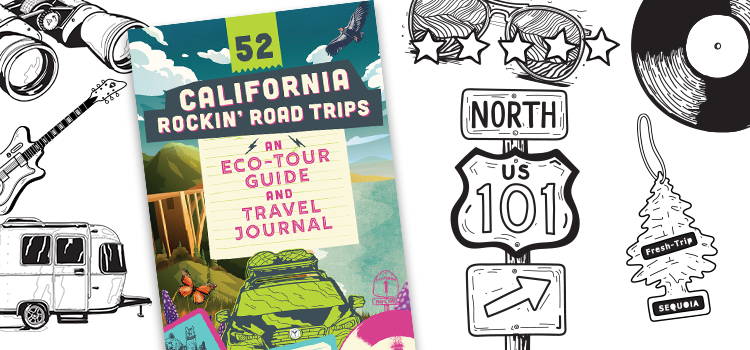 It's like Stairway to Heaven for people who love travel, art, nature, music, and getting outside for sweet adventures. Not much is better than an epic roadtrip and we've got just the ticket to get you ready.

---
Top 5 Hits for Family Adventures
Hike piedra blanca, 2.6 miles round trip

Sketch plants and rock formations

Climb and name the different rock formations (what do they remind you of, elephant, rhino?)

Swim in swimming hole

Have a picnic at the picnic area by the parking area
Season: Open year round, best seasons are fall, winter and spring.

Difficulty: moderate, 2.6 mile, 383ft elevation gain

Time Needed: Day Trip

Cost: $5 Adventure Pass, or NP Parks Pass

To get to the rock formations hike the

Sespe Creek Trail till it reaches a T in the trail. Take a left at the T following the Piedra Blanca Trail. Get off the trail and explore as you reach the large white rocks. Look around so you can find the trail again when you want to leave.

Listen for frogs croaking near the river. This trail crosses the Sespe River without a bridge, you will cross stepping on river rocks.

The trail to the swimming hole is about .25 mile down the sespe river trail, on your left just before the signs that say no camping.

Watch for rattlesnakes as you hike.

Need an Adventure Pass or a National Parks pass to park at the trailhead. Must purchase a pass before you go, can't buy one there.

Restrooms are located at the trailhead and there is no running water, bring your own.

This trail is mostly exposed with little shade, go early or late in the day to avoid the heat.

Cool off in the swimming hole after your hike, it is a deep slow spot in the river, bring life vests if needed.
---
Las Padres National Forest contains thousands of epic trails over mountains, through forests, and across beaches. The area of Piedra Blanca is located in Ojai, California, between the Sespe Wilderness, Hines Peak, and not too far from the Sespe Condor Sanctuary. This huge block of protected land is perfect for an adventure! The Sespe Wilderness area makes up the fourth largest roadless region remaining in the contiguous United States, making it even more special.
The amazing rock formations in this area take on all kinds of different shapes and sizes. The white colored rocks look like various nature-made sculptures poking out from the green shrubbery. Many of the formations are made of sandstone and reveal a history of underlying geologic movement. The Piedras Blancas trail follows along Sespe Creek and crosses a few other streams, providing opportunities to trek through riparian habitat and take a swim. Be sure to peer into the crystal-clear waters of Sespe Creek as you get a closer look: this is the last free-flowing, undammed river in southern California! It runs just over 30-miles through the wild and scenic California woodlands.
Day hiking, backpacking, and fishing in the streams and rivers are the most common activities here. While you hike, check prominent rock surfaces for petroglyphs – ancient drawings carved into the rock by native cultures many years ago. Using all of your senses, consider the many different things you see, touch, smell, and hear. These are the perfect inspirations for sketching or writing in your very own nature journal. Many scientists, from those in a research laboratory to those working outdoors with plants and animals, learn and discover amazing things just by writing down their observations and taking the time to consider what their surroundings can teach them.
---
Color and Discover Coloring Books
These are so much more than your average coloring book. Each page includes detailed hand drawn illustrations of landscapes, plants, and animals. They're also full of fun facts so that you can learn about everything you color. Great for adults and kids that love to geek out on nature or just relax doing something fun.
---