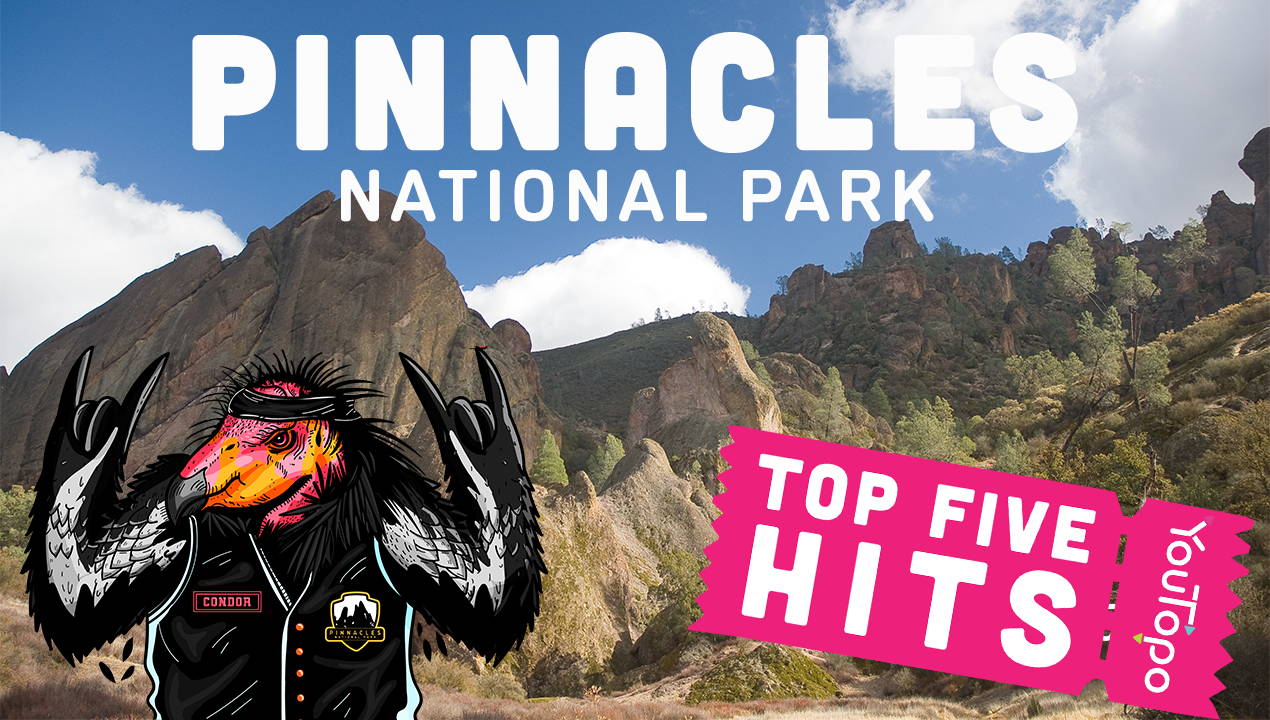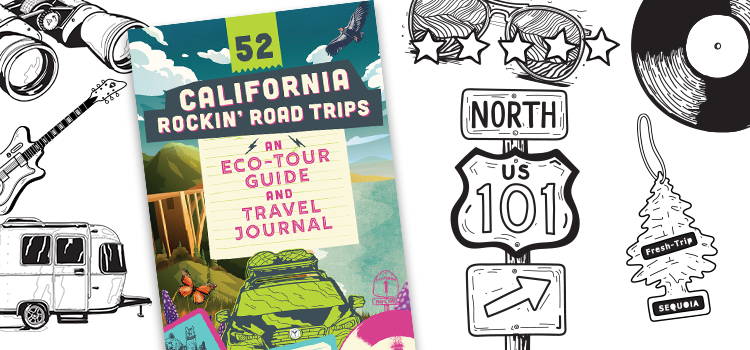 It's like Stairway to Heaven for people who love travel, art, nature, music, and getting outside for sweet adventures. Not much is better than an epic roadtrip and we've got just the ticket to get you ready.

---
Top 5 Hits for Family Adventures
Condor gulch overlook trail 2 miles round trip

Bear Gulch Reservoir via Moses Springs Trail is a 0.9-mile one-way trail. The trail gains 377 feet of elevation.

Moses Spring Trail to Bear Gulch Cave Trail to reservoir 2.2 mile loop

Explore Bear Gulch talus cave

Hike Balconies Cliffs- Cave Loop through the Balconies Talus Cave. 2.4 mile loop
Season: Spring, Fall and Winter, less crowds and best weather. Summer and early fall get triple digits.

Difficulty: Easy to moderate

Time Needed: 2 days

Cost: $25 vehicle, or National Parks Pass

There are two different entrances to the park that will take you to different parts of the park.

There is not a road that takes you through the park from one side to the other. You have to drive around the park to reach both sides.

Do one side per day, You can hike to the other side but I don't recommend it. You can get lost on the windy crisscrossing trails or stuck on the other side and need to hitchhike back to your side of the park.

Take flashlights to see in the talus caves. Caves only open around the last week of March, most of October, and sometimes partly open November- February.

Hike with lots of water there is none along the trails, water refill is only in the parking lots.

East Side of Park, park at Bear Gulch to start your day hikes, if the parking is full you will have to hike 2.2 miles from the visitor center to reach the trailheads.

Go early to get good parking, parking lots can fill up as early as 8 am.
Historians and biologists have called this National Park the land "born of fire" - because an erupting volcano was the major event that formed the famous Pinnacles found here. When two tectonic plates collided and rearranged millions of years ago, it eventually caused multiple volcanic eruptions that continued to deposit layers of volcanic rock. Volcanic rocks (also termed igneous rocks) are formed when molten magma from underground reaches the earth's surface, cooling and hardening. Over time, this volcanic field shifted, sunk, and eroded – creating high, pointed rocks called pinnacles that continued to be shaped by wind and precipitation. This ancient landscape continues to change, making it a truly unique wild place to experience. Bird watching, hiking, camping, and rock climbing are popular activities here.
All rocks are formed by physical acts like melting, cooling, eroding, and compacting, as part of the rock cycle. Within the rocks of Pinnacles National Park, famous talus caves were formed over time. Steep, narrow canyons became filled with jumbled masses of boulders, varying in size, that tumbled down from the cliffs above. These talus caves are unlike many other caves formed out of limestone found elsewhere in the country. One of the talus caves here, called Bear Gulch, is home to one of the largest known maternity colonies of Townsend's big-eared bats. Many other animals call this place home, including numerous interesting birds – like the Greater roadrunner, California thrasher, and Canyon wren, to name a few. Compared to the rest of the region, Pinnacles National Park hosts a great diversity of reptiles, including eight lizards, fourteen snakes, and one turtle – the Southern Western Pond turtle. Pinnacles National Park is the stage for many important research projects, most recently aimed at monitoring climate change, native bee surveys, and protecting the falcons that nest here annually.
---
Color & Discover Coloring Book Collection
These are so much more than your average coloring book. Each page includes detailed hand drawn illustrations of landscapes, plants, and animals. They're also full of fun facts so that you can learn about everything you color. Great for adults and kids that love to geek out on nature or just relax doing something fun.