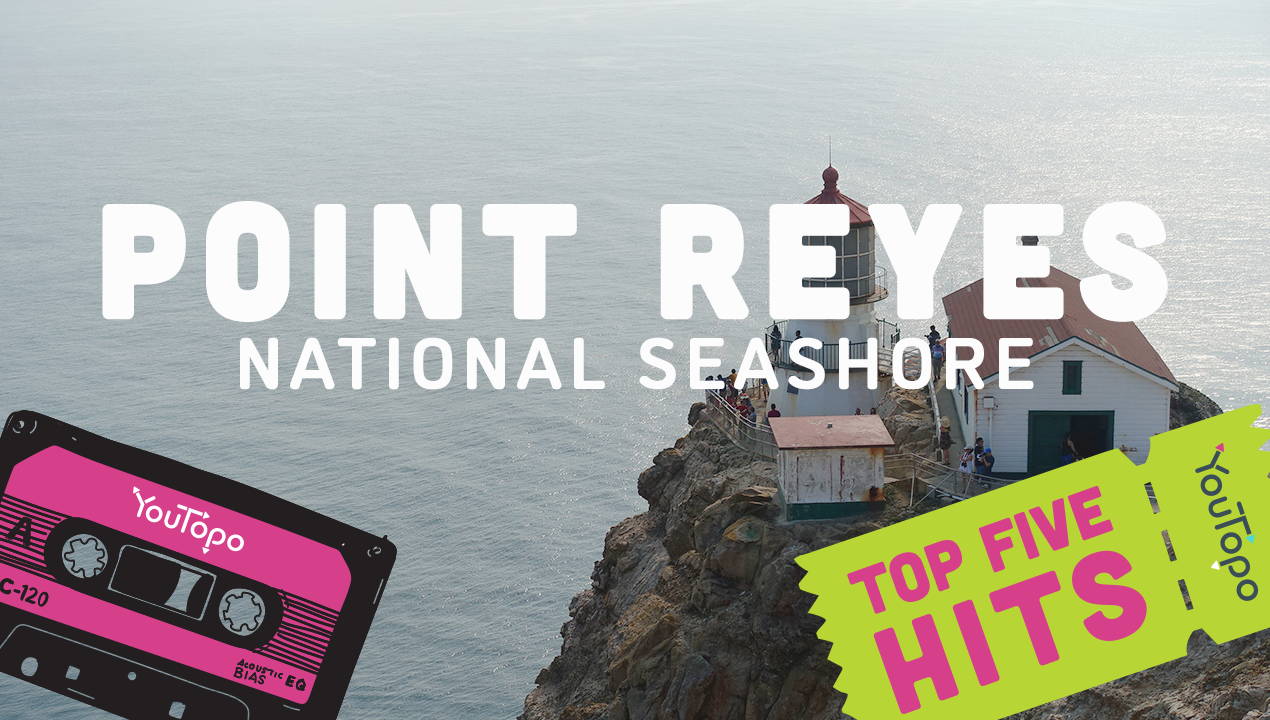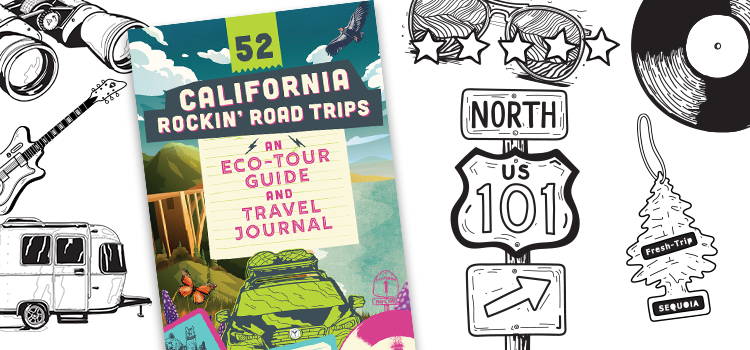 It's like Stairway to Heaven for people who love travel, art, nature, music, and getting outside for sweet adventures. Not much is better than an epic roadtrip and we've got just the ticket to get you ready.

---
Top 5 Hits for Family Adventures
Hike Tomales Point Trail to see herds of Tule Elk and Cliff Ocean Views 4 miles Round Trip

Hike the Estero Trail for views of Mudflats and shore birds

Walk to Miwok lolo village for a perspective of early life at Point Reyes

Walk the Earthquake Trail to see a fence that shifted as the earth moved

Relax at Drakes Beach and wet your feet.
Season: Fall, Winter and Spring. Summer brings clouds and lots of fog.
Difficulty: Easy to moderate, trail near cliffs.
Time Needed: 1-2 Days
Cost: Free

Estero hike easy mellow hike, 2-3 people wide trail. Lots of poison oak to the side. Shorebird viewing and there are crabs under the bridge. Recommend turning around after the bridge.

The Elk reserve is worth the visit, Be prepared for a long drive through barren dairy farm land to get to it.

Don't walk on the mudflats, they are delicate habitats and you can sink deep into the mud.

Cypress tree tunnel is off the main road on the way to Drakes Beach, it's fun for pictures

If you want to kayak the area with kids go to Whitehouse Pool near Point Reyes Station. It is a parking lot and is a place to kayak or paddleboard the Tomales Bay Ecological Preserve.
This beautiful peninsula was eyed for development in the 1960's, when a U.S. Congressman rallied for its protection. With pristine beaches, estuaries, forests, and grasslands, the peninsula was conserved as a National Seashore in 1962. Point Reyes sits atop a separate tectonic plate than the land to the east, supporting different soil types and growing a variety of plants. This sets the stage for unique communities, some of which are found nowhere else on earth. Plants and animals that exist in just one geographic region are called endemic species. With almost 500 avian species documented here, Point Reyes holds the title for greatest bird diversity in any U.S. national park! This contributes to the area's biodiversity, which is the richness of life in all forms – from genes and species to habitats and people – emphasizing the important services provided by protecting all the interconnected levels of life.
Herds of Tule elk can be found on the peninsula, a subspecies of North American elk that once roamed grasslands throughout the state. Habitat conversion to agriculture and unregulated hunting drove them nearly to extinction. Beginning in 1978, a group of ten tule elk were reintroduced to Point Reyes National Seashore that has since grown into a herd numbering over 400 (the largest free-ranging herd in existence today). Similarly, elephant seals were once observed here in high numbers but were hunted nearly to extinction for their oil-rich blubber. The U.S. government banned the hunting of elephant seals in the 1920's as their numbers plummeted, and it wasn't until 1981 that the first breeding pair was observed in Point Reyes. The population continues to grow. Biologists worked on these projects as an important step in restoring the natural ecological functions of Point Reyes.
---
Color & Discover Coloring Book Collection
These are so much more than your average coloring book. Each page includes detailed hand drawn illustrations of landscapes, plants, and animals. They're also full of fun facts so that you can learn about everything you color. Great for adults and kids that love to geek out on nature or just relax doing something fun.