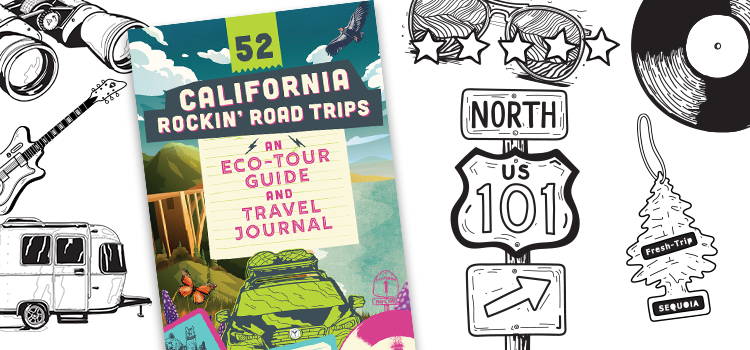 It's like Stairway to Heaven for people who love travel, art, nature, music, and getting outside for sweet adventures. Not much is better than an epic roadtrip and we've got just the ticket to get you ready.

---
Top 5 Hits for Family Adventures
Hike the Hagan Canyon loop, 1.2mile loop

Find Turks Turban and look through the rock window

Hike Red Cliffs trail, 1 mile, explore hoodoos and rock scrambling

Hike the 1.4 mile trail behind Ricardo's Campground and explore small caves and hoodoos.

Go rock hounding in the riverbed at the beginning of the Nightmare Gulch hike. Find but don't keep the rocks in state parks.
Season:

September - January 31 (some trails are closed for raptor breeding February 1-July 1)

Difficulty:

Easy, can drive to most of the rock formations.

Time needed:

Day trip/ half day

Cost:

Free

Hagan Canyon is famous for rock formations like Turk's Turban, Camel Rock, and Window Rock.

Bathrooms are located at the visitor center and Red Rock Canyon.

The road to Nightmare Gulch is a narrow dirt road; four-wheel drive is necessary.

Wildlife is easiest to see near the visitor center due to water availability.
---
The colorful pink, red, white, and brown stacked cliffs of Red Rocks Canyon offer visitors of all ages opportunities for rock scrambling and exploration. For thousands of years, Red Rock Canyon was used as a Native American trade route. Travelers could navigate through the canyon using distinct rock formations such as Camel Rock and Turk's Turban to guide the way. For early settlers in the 1850's to 1890's, Red Rock Canyon was a route to travel west, a site to pan for gold in the sand, a stagecoach stop, and a pathway for driving flocks of sheep northward.
In 1968, Red Rock Canyon was established as the first state park in Kern County. Because of the distinctly shaped rocks and bright colors many movies, such as Jurassic Park, Holes, Lost in Space, and Hot Shots, had scenes filmed here. The park has many diverse rock layers that are not only beautiful but offer opportunities to learn through paleontology, geology, and photography.
Many of the rocks in the area have slowly been eroded by the wind and rain, forming tall stacked columns called hoodoos. The striking red rock layers have developed their color from the weathering of the iron and magnetite inside of them. These beautiful colors have drawn people to the area for thousands of years. Thanks to a natural process called oxidation, we will continue to see them for thousands more.
---
Color & Discover Coloring Book Collection
These are so much more than your average coloring book. Each page includes detailed hand drawn illustrations of landscapes, plants, and animals. They're also full of fun facts so that you can learn about everything you color. Great for adults and kids that love to geek out on nature or just relax doing something fun.