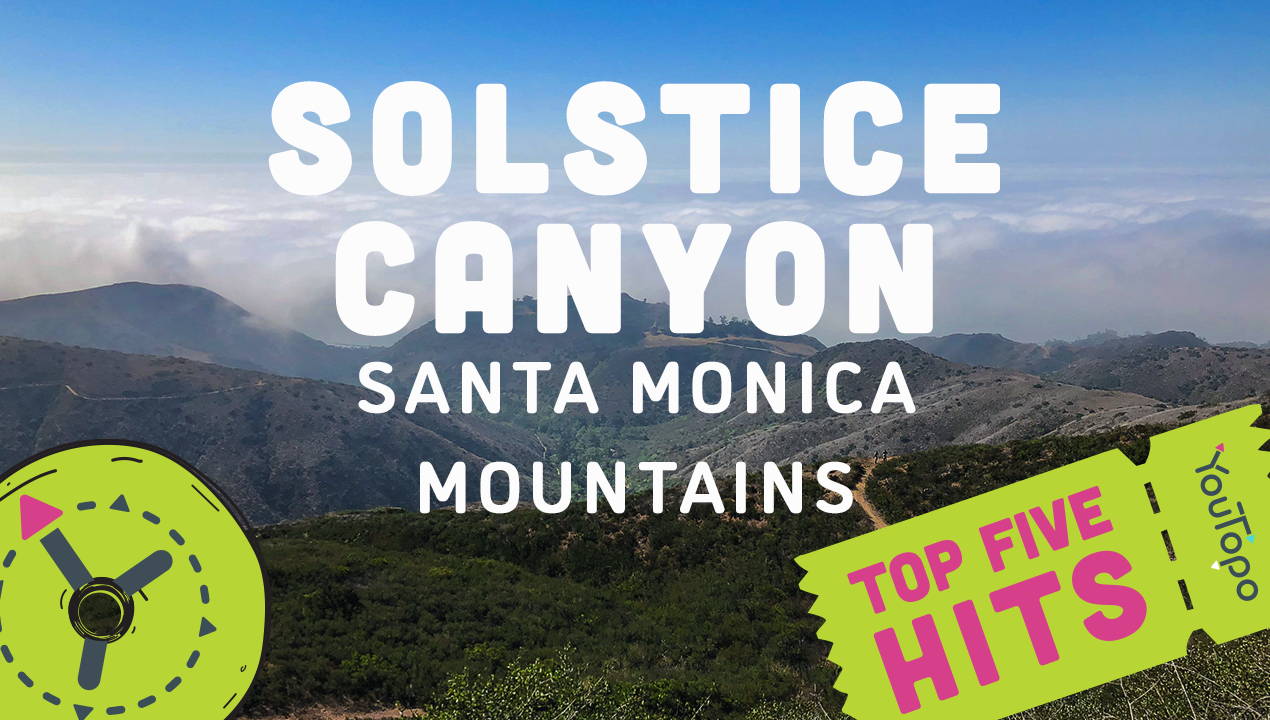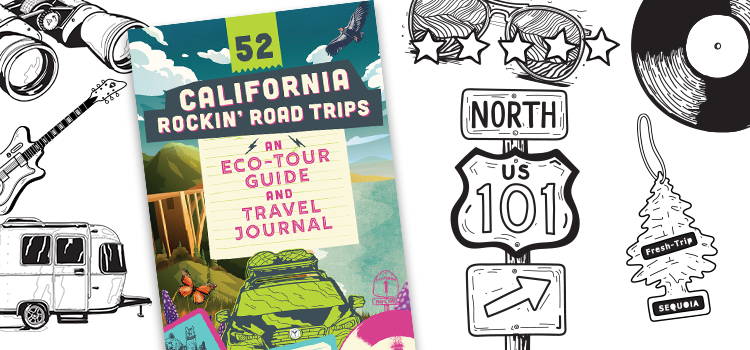 It's like Stairway to Heaven for people who love travel, art, nature, music, and getting outside for sweet adventures. Not much is better than an epic roadtrip and we've got just the ticket to get you ready.

---
Top 5 Hits for Family Adventures
Hike the trail to the

ruins of The Roberts Ranch house (

Tropical Terrace)

and Solstice Waterfall

Explore the Tropical Terrace ruins and gardens

See the Solstice Waterfall

Drive 5 min away and walk up the Point Dume Bluff trail to see the view, and sea lions.

Play in the waves at Point Dume and enjoy the beach.
---
Season: Year Round

Difficulty: Easy, 2.1 mile round trip

Time Needed: 2-3 hours

Cost: Free- Solstice Canyon, $8- Point Dume parking

Listen and locate all the birds you hear, woodpeckers and parrots are easier to spot when you follow the different bird sounds.

Many of the plants along this trail are invasive species. They tend to be closer to the actual trail as their seeds come in on vehicles and shoes.

The tropical plants at the ruins are not native to California, but are not considered invasive.

Don't play in the river near the ruins. The river vegetation needs to recover from high use.

If you look up the hill from the parking lot you will see a house that looks like Darth Vader.
The word solstice refers to the exciting event when the sun reaches its highest or lowest point in the sky, marking the longest and shortest days of each year. The name Solstice Canyon likely stemmed from the area's unobstructed views and long history as a place inhabited by the Chumash Native Americans, but it also served as a space research facility before becoming a park. Today, Solstice Canyon is located within the National Recreation Area of California's Santa Monica Mountains.
There are many things to see as you hike through Solstice Canyon, including old stone buildings, remnants of fire-burned forest and old ranching sites, fields recently planted with young oak saplings, hidden statues, a waterfall, rocky ridgelines, and streams – to name just a few! There are also the ruins of a residence named Tropical Terrace off of the Solstice Canyon Trail - which is home to exotic plants. An exotic species is any species that originated in a distant country. Some exotic species are introduced into the United States and don't become much of a problem. However, some exotic species are brought into the country and become invasive. Invasive plants can change native soils and alter the very makeup of the natural habitat. Some invasive plants grow so thick that they block sunlight from all other plants, killing native species and taking over an entire area. Invasive animals can have devastating effects on natural communities, outcompeting the wildlife that has lived in that area successfully for many years.
Both the Rising Sun Trail and the Solstice Canyon Trail will lead you to a beautiful wooded waterfall and some interesting ruins. See how many native species you can recognize – ranging from oak and sycamore trees, to deer, quail, and bobcats.
---
Color & Discover Coloring Book Collection
These are so much more than your average coloring book. Each page includes detailed hand drawn illustrations of landscapes, plants, and animals. They're also full of fun facts so that you can learn about everything you color. Great for adults and kids that love to geek out on nature or just relax doing something fun.