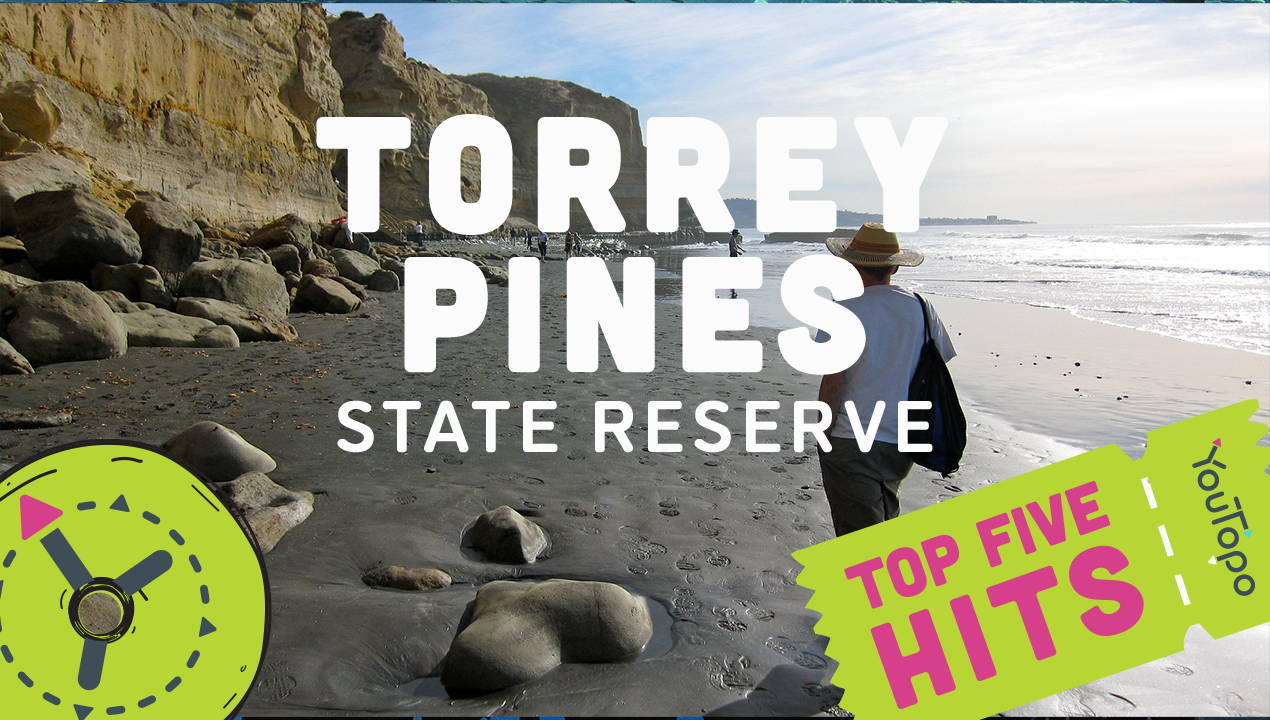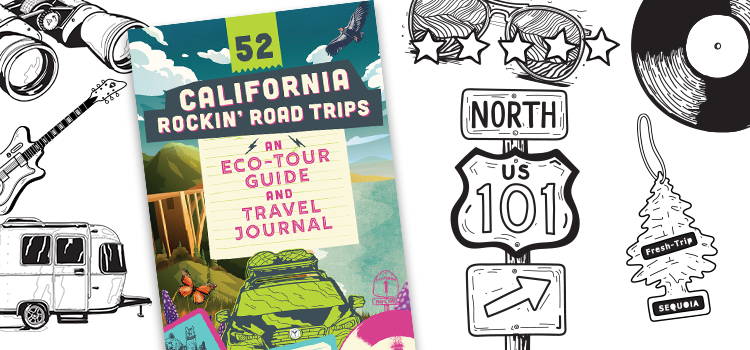 It's like Stairway to Heaven for people who love travel, art, nature, music, and getting outside for sweet adventures. Not much is better than an epic roadtrip and we've got just the ticket to get you ready.

---
Top 5 Hits for Family Adventures
Hike the Beach Trail ¾ mile one way to the beach.

Check out Yucca point

Play at the beach and admire the colorful layered sandstone cliffs

Find mussels and anemones on the large flat rock at the beach

Hike Guy Fleming Trail, 2-3 mile loop. For Large Torrey pines and ocean views
Season: Year round at low tide, it is hard to find parking in the summer

Difficulty: easy, some steps with rails to get down to the beach, mostly sandy flat trails.

Time Needed: Day trip, Hiking and beach day

Cost: $10 per vehicle or CA State Parks Pass

Go at low tide to be able to go down to the beach. You cannot walk the beach at high tide, the water hits the cliffs.

Bring a hat or sunblock the main trails are not shaded

Follow the road up the hill after you enter the state reserve, for parking at the trailheads.

Check out the visitor center, and get a trail map

Go in the morning to avoid crowds and find parking.

Don't stand directly below the cliffs, people have died from eroding pieces of cliff falling on them, it's not safe.

Bathrooms are Located at the visitor center
---
Stepping into Torrey Pines State Natural Reserve is entering an ancient woodland that once existed along the San Diego Coast! Today, it protects the rare Torrey Pine Tree – which only exists naturally within the Reserve and on Santa Rosa Island. It's a survivor, being able to withstand drought with long roots (some 200 feet!) that meander through the underlying sandstone to reach water. Torrey Pine Trees near the cliffs are dwarfed and snarled from battling ocean winds and saltwater spray, where they play an important role in preventing soil erosion. .
Winding, sandy hiking trails take you to overlooks of plant and animal life and amazing ocean views. Visiting at low tide is a great way to experience tide pool creatures and see the ancient 45-million-year-old rainbow-like sandstone cliffs! The entire reserve is located on distinct layers of ancient sandstone. This sedimentary rock is constructed in visible layers and creates interesting formations in many parts of the world. Most fossils are found in sedimentary rocks since they are not created by magma or heat, which can destroy fossils. Be sure to visit the beach and experience the ancient sandstone layering by looking up at the cliffs.
Spanish explorers named this area the "Point of Trees" because they used the trees as landmarks to help navigate their journeys. By the 1800s, however, the trees were cut and land cleared to make room for cattle grazing. Years later, 395 acres of Torrey Pines was donated by journalist Ellen Browning Scripps and set aside as a protected public park. She and others worked hard to stir up interest in protecting the trees and inspired the establishment of the Reserve. Now the 2,000-acre Reserve is home to about 300 endangered species of plants including the Torrey Pine.
---
Color & Discover Coloring Book Collection
These are so much more than your average coloring book. Each page includes detailed hand drawn illustrations of landscapes, plants, and animals. They're also full of fun facts so that you can learn about everything you color. Great for adults and kids that love to geek out on nature or just relax doing something fun.