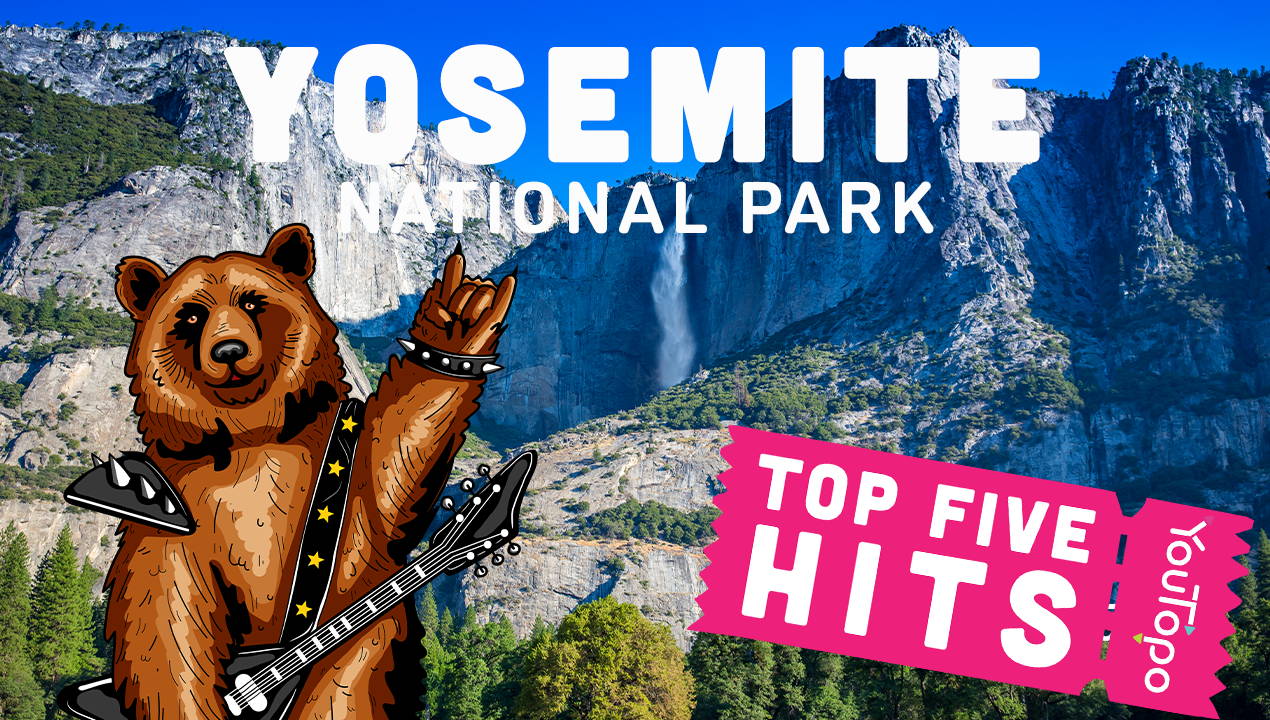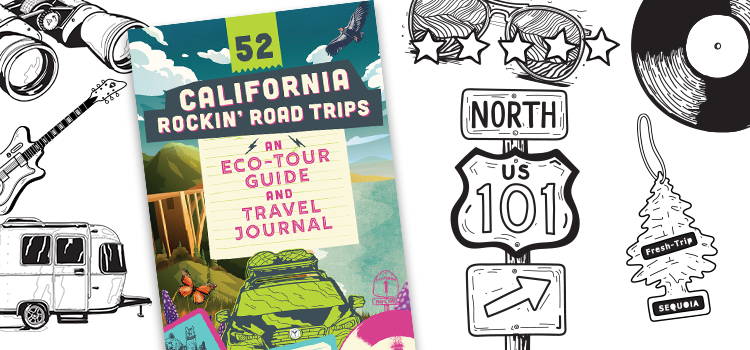 It's like Stairway to Heaven for people who love travel, art, nature, music, and getting outside for sweet adventures. Not much is better than an epic roadtrip and we've got just the ticket to get you ready.

---
Top 5 Hits for Family Adventures
(watch the video at the top of this page to see the Top 5 in action)
Rock scramble at Bridalveil Falls

Admire the beauty of Yosemite Falls from afar and up close.

Bike through Yosemite Valley.

Relax and swim in the Merced River at Sentinel Beach

Hike Halfdome (if you family ages and abilities allow)
Season: Spring- Fall, Waterfalls are their biggest in the spring

Difficulty: Easy

Time Needed: 2-3 days

Cost: $35 for a seven day pass or FREE with National Parks Pass

A good place to see Glacial Striations is at Tuolumne Meadows on rocks by the river just off of the Soda springs/Parsons Memorial Lodge Trail.

Bring Tubes to float down the slow moving Merced River in Yosemite valley.

For a short kid friendly float, get in the river at Swinging Bridge and exit at Sentinel Beach.

Bring a bike to avoid riding the crowded shuttle, bike paths run along the entire Yosemite Valley and are mostly flat and not on the road.

Rocks near Waterfalls are slippery, be careful and watch children.
Around the early 1870s, a debate was happening in California. Yosemite, with its staggering granite cliffs, was the center of attention for scientists Josiah Whitney and John Muir. How could such a dramatic valley landscape have been formed? Whitney was convinced that Yosemite had been created when the valley floor sank down. Muir argued that these shapes could only have been formed by glaciers scraping the valley out. Which scientist do you think was correct?
If you sided with John Muir, you guessed right! The breathtaking shapes of iconic Yosemite features like Half Dome and El Capitan were made possible by powerful glaciers over two million years ago. The valley's story begins even earlier--100 million years earlier. Yosemite's granite was formed when magma hardened underground. This granite was much harder than the other rocks around it, and when those other rocks were worn away, the granite was left standing. Throughout the creation of the Sierra Nevada mountain range, new rivers and volcanic activity took turns leaving gashes on the landscape and cutting canyons in the granite. This brings us to the importance of glaciers--about three million years ago, the Sierra Nevadas had become very tall and very cold. Though they've long since melted away, enormous masses of ice once dominated the landscape. In this lesson, you'll learn about the awesome power glaciers can have, and about how they shaped this distinct and breath-taking valley.
---
Color & Discover Coloring Book Collection
These are so much more than your average coloring book. Each page includes detailed hand drawn illustrations of landscapes, plants, and animals. They're also full of fun facts so that you can learn about everything you color. Great for adults and kids that love to geek out on nature or just relax doing something fun.