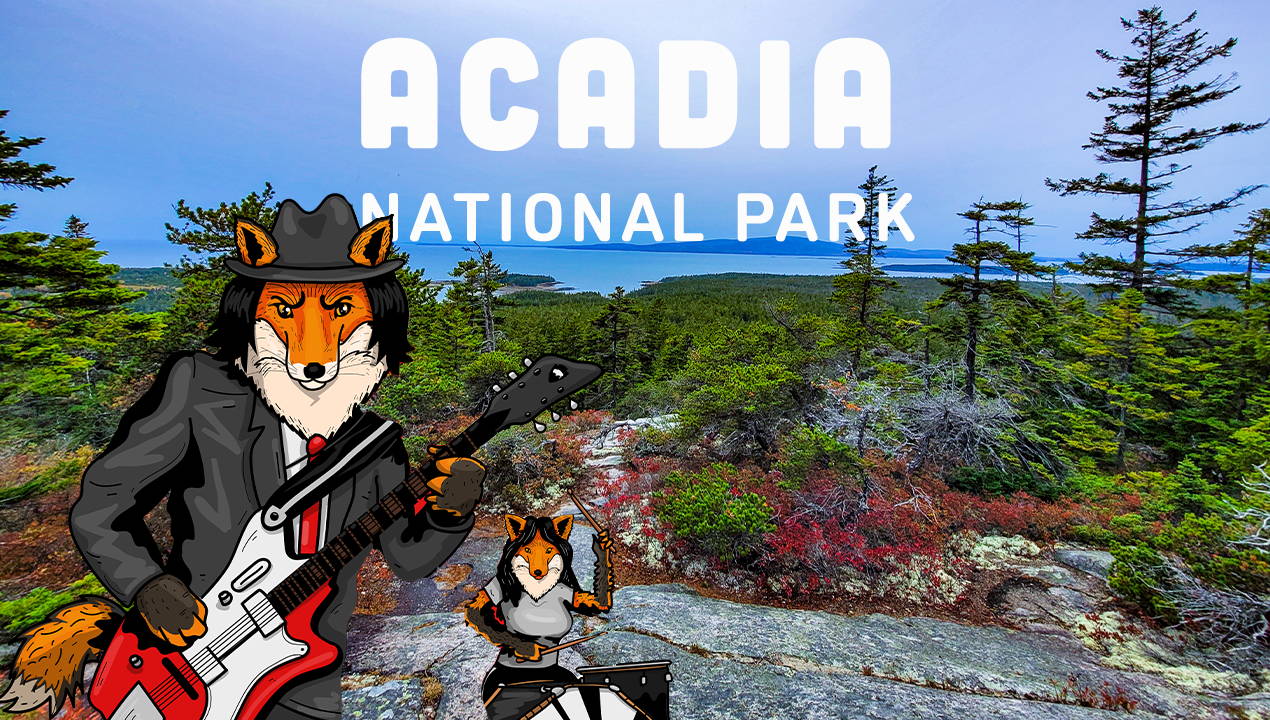 Located among the rocky Atlantic coastline of Maine, this National Park is among the 10 most-visited in the country, reaching over 3-million visits per year. Historically, the indigenous Wabanaki people inhabited the area, and in the 1600s French settlement began. The area is famous for a variety of habitats, which are accessed via hiking, camping, and biking on miles of history-rich carriage roads. For much of the year, the summit of Cadillac Mountain within the Park is the first place you can see the sunrise in the U.S. each morning.
Red Zed and Foxy Roxy make up a power duo that grace Acadia National Park as resident Rock Stars. This male and female power duo bring some face melting riffs that Jack and Meg White would be envious of.
Color & Discover Coloring Book Collection
These are so much more than your average coloring book. Each page includes detailed hand drawn illustrations of landscapes, plants, and animals. They're also full of fun facts so that you can learn about everything you color. Great for adults and kids that love to geek out on nature or just relax doing something fun.