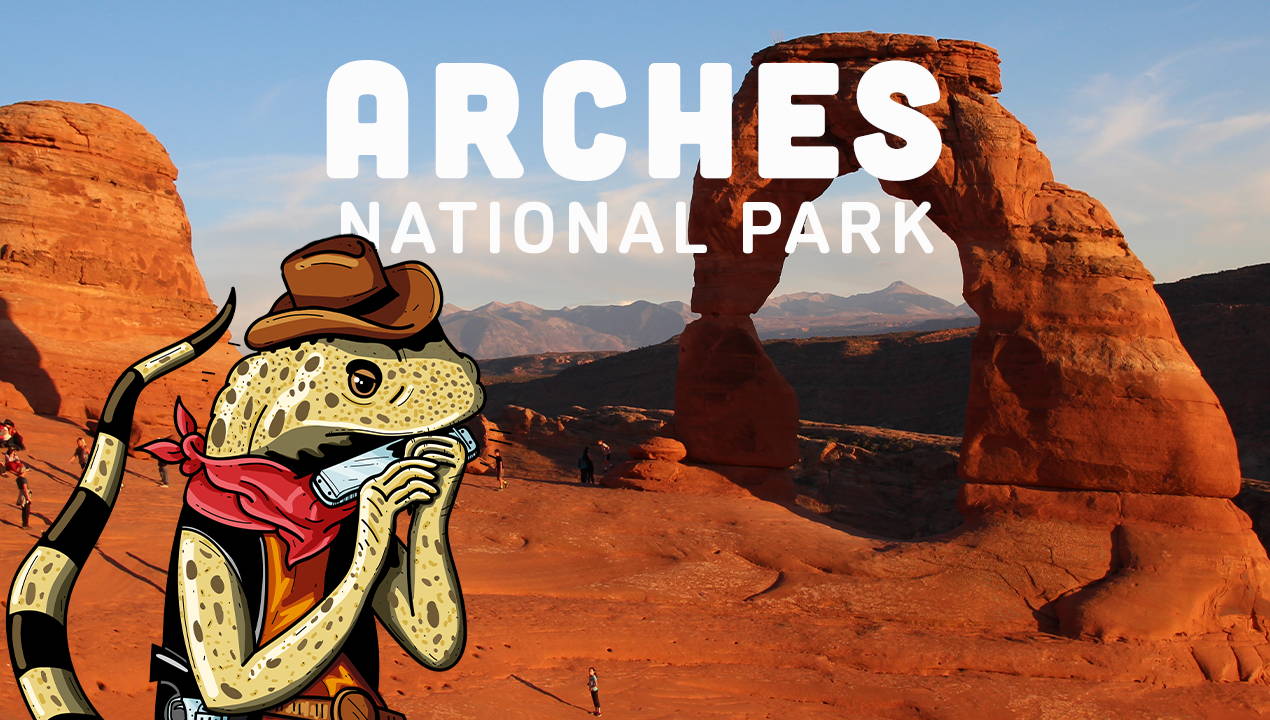 This unique park is unlike any other found on the globe, with a landscape comprised of over 2,000 stunning rock formations including archways, pinnacles, cliffs, and red rock boulders. Local artists continue to be inspired by the naturally formed wonders here, where ages of geologic forces and water erosion have helped shape the rock. Visitors to the Park enjoy the 18-mile scenic automobile tour, biking, hiking, horseback riding, and rock climbing. This is a wonderfully remote location for stargazing -where some observers have seen the rings of Saturn!
Leo is the resident rock star at Arches. He's an old timey kinda fella that has been wandering this desert landscape for as long as folks can recall. It's hot here and he does pack the heat so take caution not to get on his bad side.
---
Color & Discover Coloring Book Collection
These are so much more than your average coloring book. Each page includes detailed hand drawn illustrations of landscapes, plants, and animals. They're also full of fun facts so that you can learn about everything you color. Great for adults and kids that love to geek out on nature or just relax doing something fun.
---