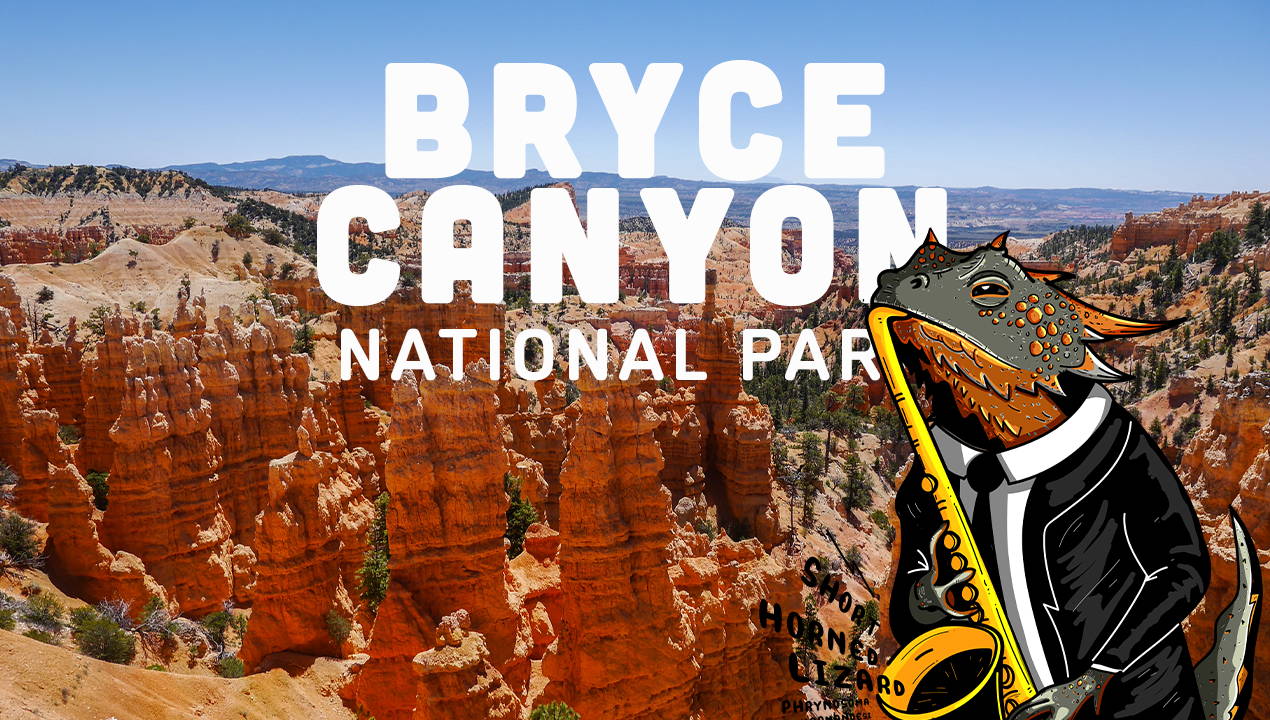 Located in southern Utah, this area hosts the largest concentration of natural rock columns on earth. The first people to occupy this area were the Paiute Native Americans in 1200 A.D. This National Park is nestled within the Grand Staircase, a 100-mile sequence of sedimentary rock layers that geologists can read like a book of earth's geological history. The most popular scenic areas to visit within the Park include Rainbow Point, Mossy Cave, Natural Bridge, the 18-mile southern scenic drive, and the Bryce Amphitheatre.
Hoodoo Blues is the resident rock star at Bryce Canyon National Park. The combination of his saxaphone skills combined with the incredible hoodoos at Bryce Canyon are things made of legend. People come from around the globe just to gaze upon these formation and hear the famed short horned lizard get down on his jazz blues saxaphone solos.
Color & Discover Coloring Book Collection
These are so much more than your average coloring book. Each page includes detailed hand drawn illustrations of landscapes, plants, and animals. They're also full of fun facts so that you can learn about everything you color. Great for adults and kids that love to geek out on nature or just relax doing something fun.