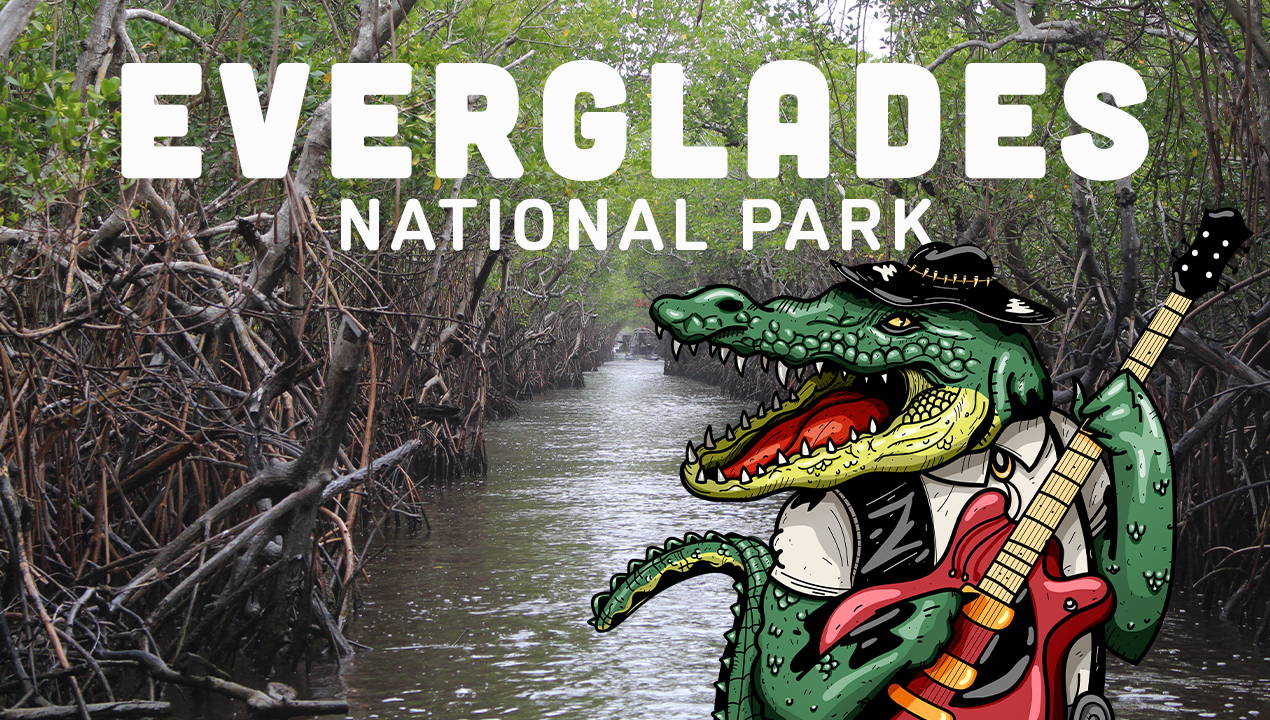 This expanse of marshy wetlands and tropical environments hosts one of the world's most diverse bird communities. It's also the only place in the world where crocodiles and alligators naturally coexist. At the southern tip of the United States, this mostly humid area is extremely popular for wildlife viewing, botany, hiking, boating, and paddling sports. This protected area provides habitat for several rare or imperiled species, like the manatee and Florida panther. Diverse habitats exist here, ranging from hardwood hammocks and pinelands to mangroves and freshwater prairies.
Gary is a pioneer of the classic southern rock style often associated with bands like Lynyrd Skynyrd and the Allman Brothers. His signature "swampy" guitar style was developed during his formative years living at Everglades National Parks.
Color & Discover Coloring Book Collection
These are so much more than your average coloring book. Each page includes detailed hand drawn illustrations of landscapes, plants, and animals. They're also full of fun facts so that you can learn about everything you color. Great for adults and kids that love to geek out on nature or just relax doing something fun.