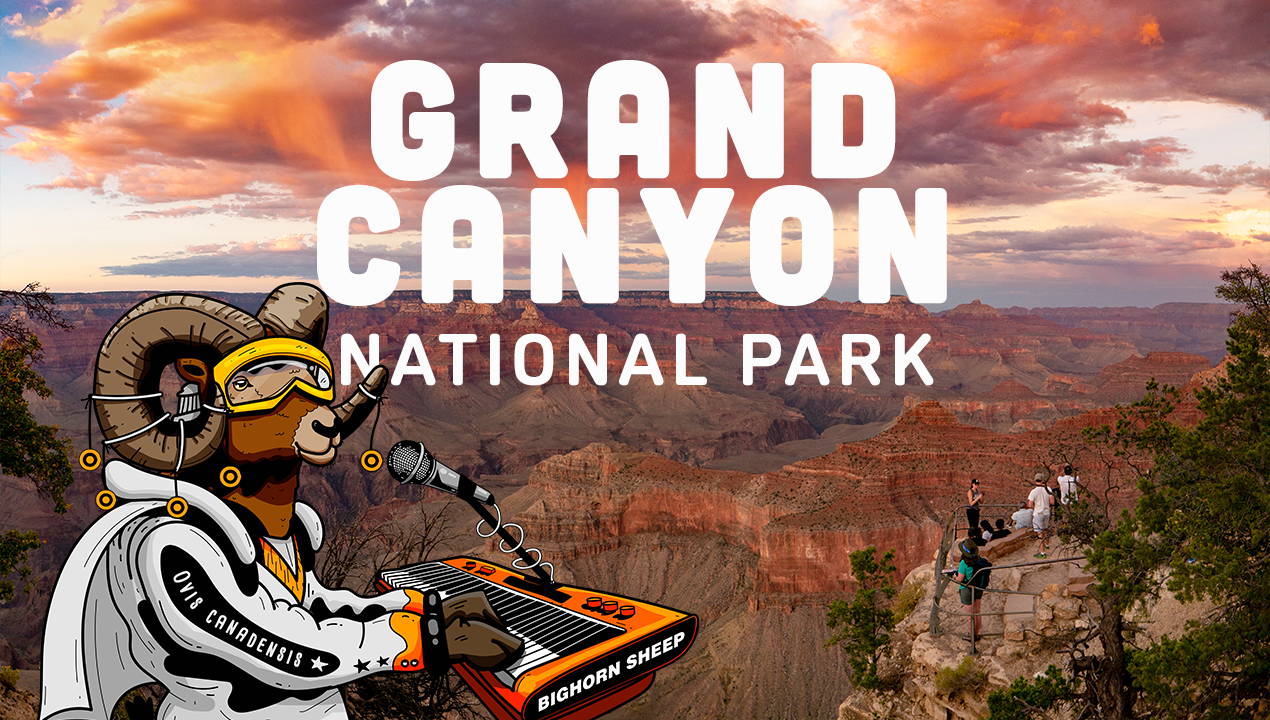 This is one of the most popular destinations in the U.S. located along a 277-mile stretch in Arizona. The Park is centered around an immense chasm in the Earth, measuring up to a mile deep and eighteen miles wide! This historic area still shows remnants of the dwellings, gardens, and artifacts of the Puebloan people, and currently, eleven modern tribes consider this area part of their homeland. There are nine endemic animals here, including five butterflies, one pseudoscorpion, one tarantula, one snake, and a mollusk that aren't found anywhere else.
High on the ZZ Mountain Top we find Gibson the Mountain Goat playing his signature bearded-blue's riffs, wielding the Axe at Glacier National Park. With guitar in hoof he's clearly in his natural habitat.
---
Color & Discover Coloring Book Collection
These are so much more than your average coloring book. Each page includes detailed hand drawn illustrations of landscapes, plants, and animals. They're also full of fun facts so that you can learn about everything you color. Great for adults and kids that love to geek out on nature or just relax doing something fun.