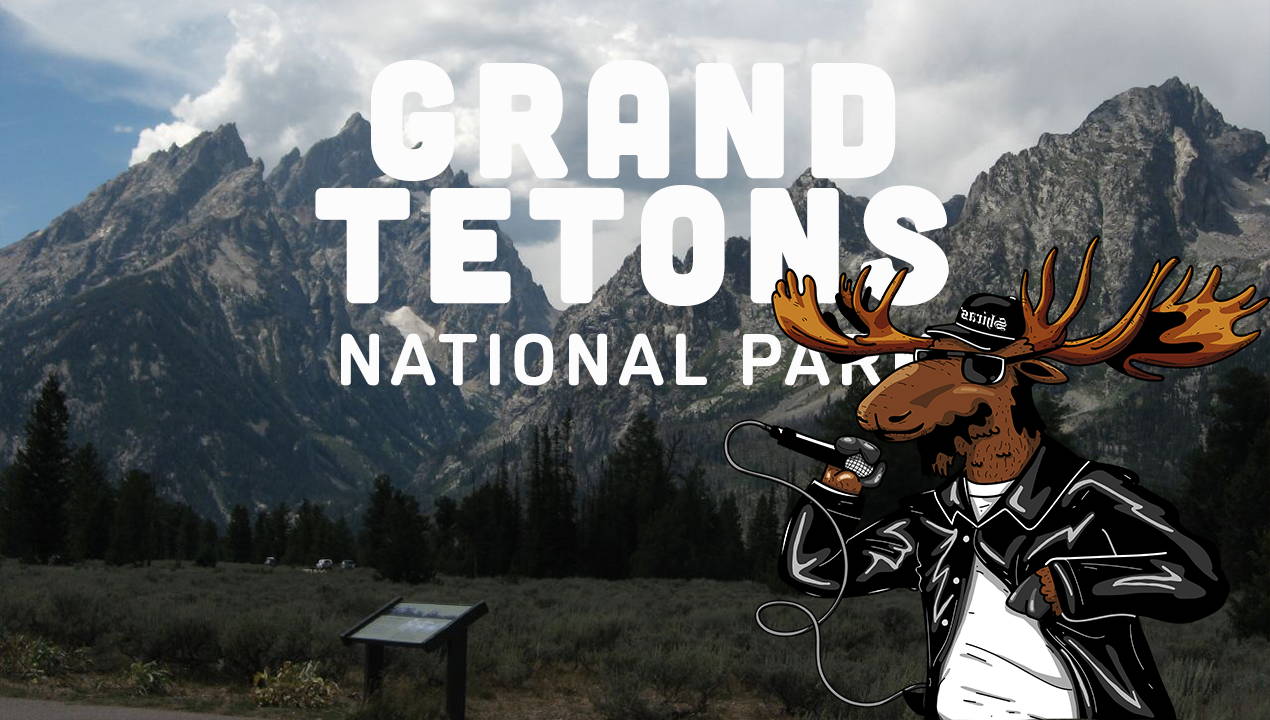 This protected location in Wyoming inspired early conservation efforts like the Wilderness Act of 1964. High peaks and pristine valley lakes dot the landscape here, where mountain climbing, hiking, wildlife watching, horseback riding, and boating opportunities abound. The Snake River flows through this area and is the headwaters of the Columbia River system. The average snowfall in the valley is 173-inches, and the record low temperature here is -63⁰F. Mammals are the most common animals found within the 310,000 protected acres, including 17 carnivore species and 22 different rodents.
Straight Outta Teton was the single that put MC Moose on the map but his collection of hits runs deep including Jenny Lake Fizzled my Mizzle, Inspiration Point, and Real Moose don't die.
Color & Discover Coloring Book Collection
These are so much more than your average coloring book. Each page includes detailed hand drawn illustrations of landscapes, plants, and animals. They're also full of fun facts so that you can learn about everything you color. Great for adults and kids that love to geek out on nature or just relax doing something fun.