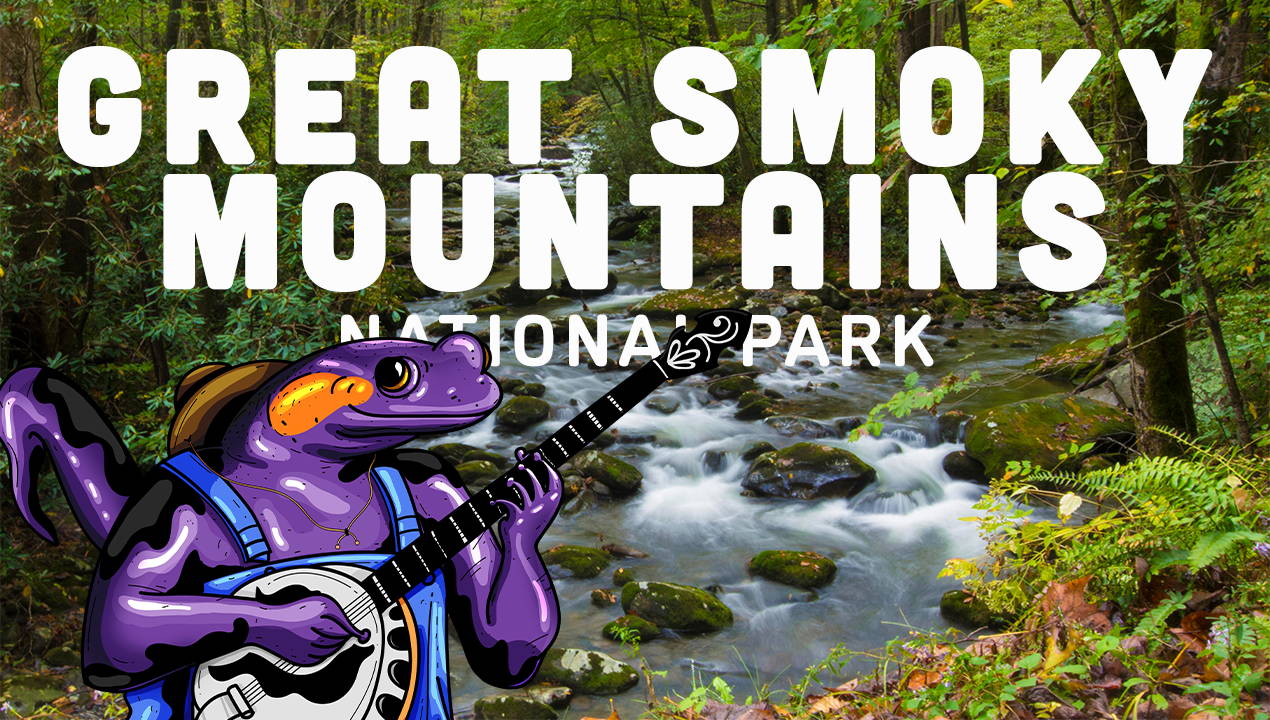 This area is centered around a mountain range that rises along the borders of Tennessee and North Carolina. These ancient mountains are known for an abundant variety of plant and animal life. Besides wildlife viewing, this area holds opportunities to witness ancient burial grounds, historic buildings, spring wildflowers, the change in fall foliage colors, and tours via bicycle or automobile. This is America's most visited National Park, which was once inhabited by the native Cherokees (a branch of the Iroquois nation) for more than a thousand years.
Flec is a wizard on the banjo and the ladies love his slimy smile and the way he wears his overalls. He's also the resident rock star at Great Smoky Mountains National Park. Flec is a sensative soul and as a salamander, he's uber senstative to a clean environment so do him a flavor and keep it clean because this is the most visited National Park in the United States.
---
Color & Discover Coloring Book Collection
These are so much more than your average coloring book. Each page includes detailed hand drawn illustrations of landscapes, plants, and animals. They're also full of fun facts so that you can learn about everything you color. Great for adults and kids that love to geek out on nature or just relax doing something fun.