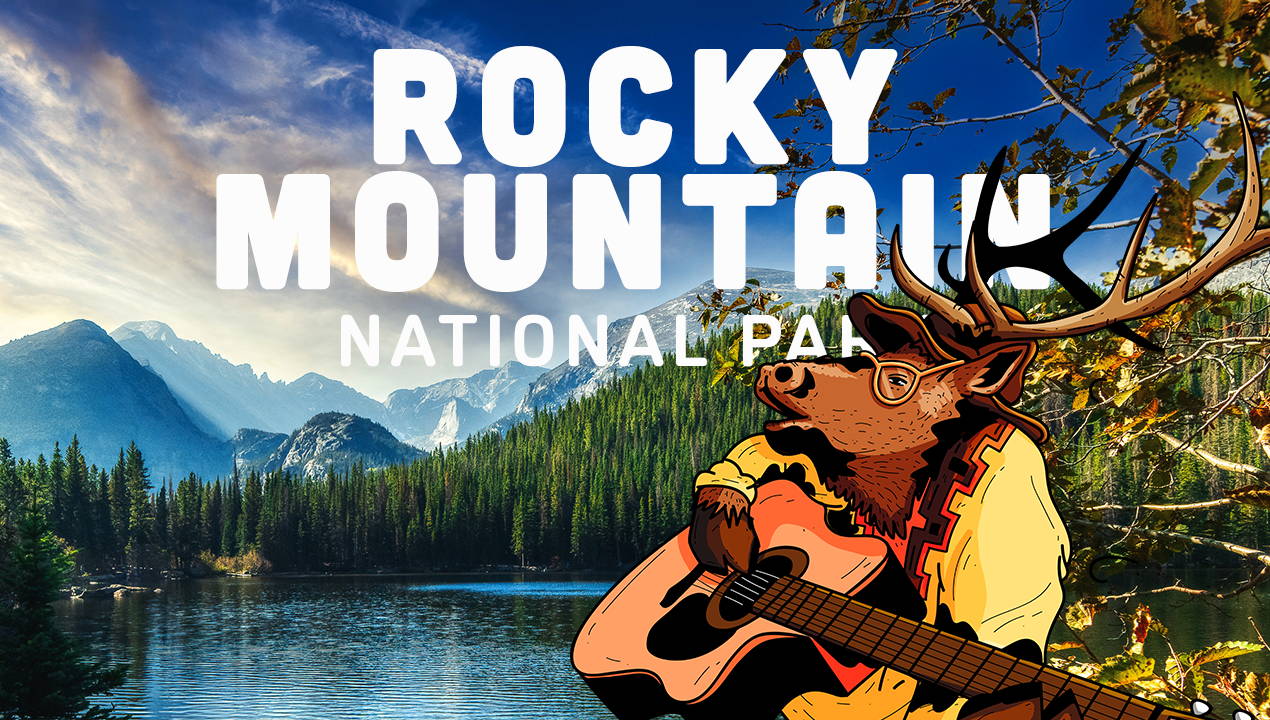 This 265,600-acre tract of protected land is located in northern Colorado along the continental divide. Waters on the west side of this Park form the headwaters of the Colorado River while streams on the east side are part of the Mississippi River system. The Trail Ridge Road is a popular attraction here, traversing 12,000 feet to outlooks that provide incredible views of the subalpine and alpine landscape. Still-standing historic buildings and preserved sites pay tribute to the early cultures and families that endured rough seasons in this rugged land.
Juan Denver is a nature lover to the very core and resident rock star at Rocky Mountain National Park. He sparked an environmetal revolution with his hit song "Leaving on a Nature Walk" and his follow up "Rocky Mountain Style".
Color & Discover Coloring Book Collection
These are so much more than your average coloring book. Each page includes detailed hand drawn illustrations of landscapes, plants, and animals. They're also full of fun facts so that you can learn about everything you color. Great for adults and kids that love to geek out on nature or just relax doing something fun.
---