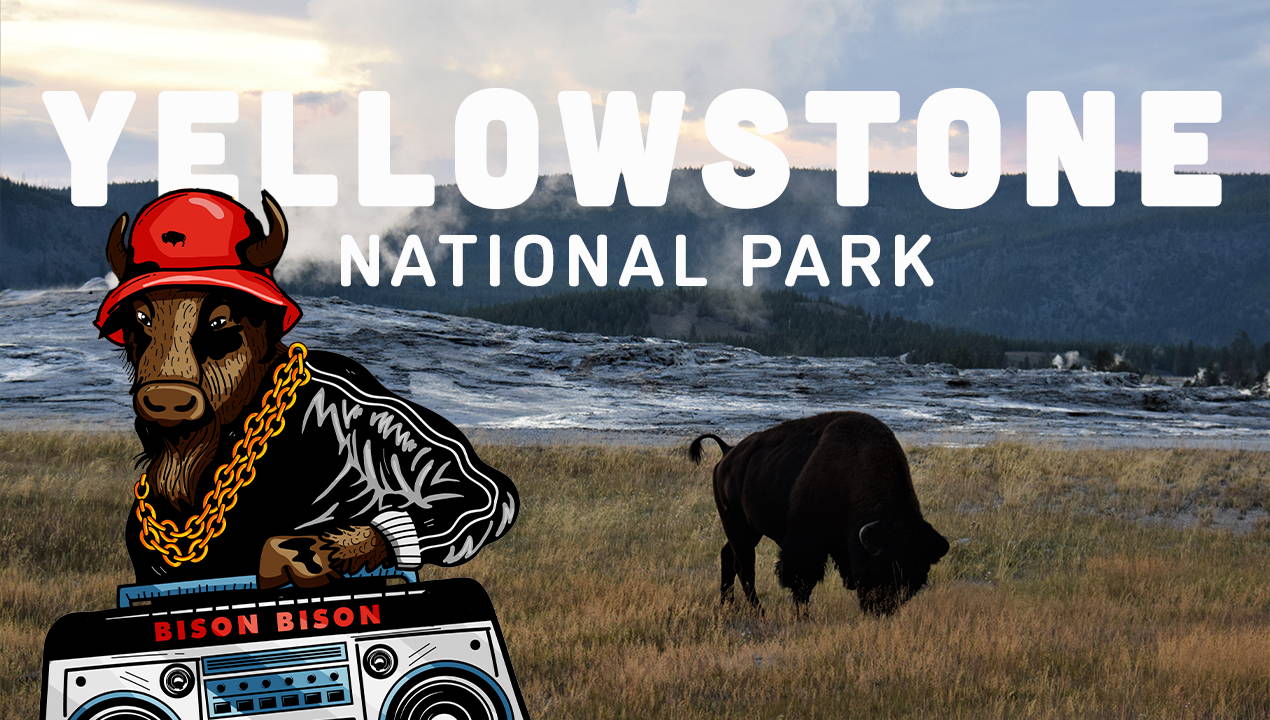 The incredible hydrothermal and geological natural wonders here make this a landscape unlike any other in the world. From steamy hot springs to epic geysers and bubbling mud pots, the land feels absolutely alive as visitors to this Park explore an endless number of attractions. The protected area sits atop an active volcano that creates extreme heat environments and experiences up to 3,000 earthquakes annually. More than half of the world's geysers occur on this large tract of land. This became the nation's first National Park in 1872.
Have you "herd" Big Boy Bison's Beats at Yellowstone? Sucka MCs can't hold a candle to this rhyme master. When you see this Plains bison dropping tracks in Yellowstone it will make you slow your roll just to take a pic but be mindful of the other peeps when you do so. You know it's like that, and that's the way it is.
Color & Discover Coloring Book Collection
These are so much more than your average coloring book. Each page includes detailed hand drawn illustrations of landscapes, plants, and animals. They're also full of fun facts so that you can learn about everything you color. Great for adults and kids that love to geek out on nature or just relax doing something fun.