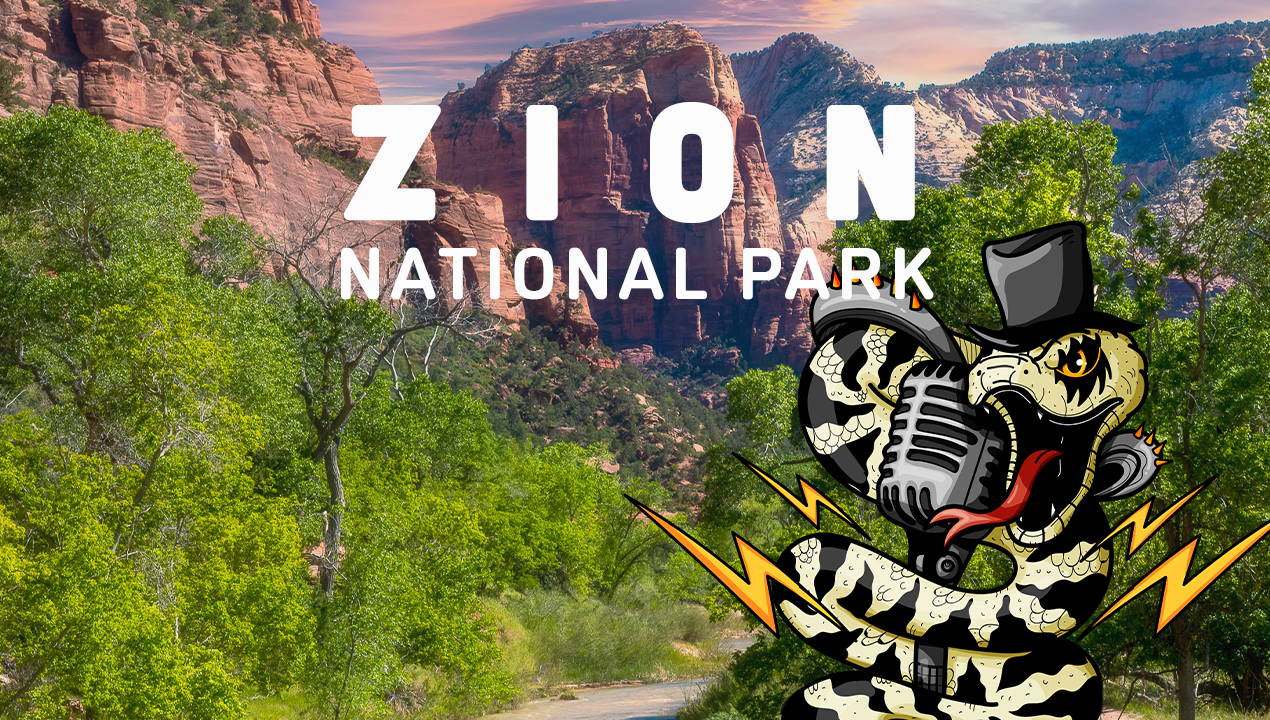 Weathered sculptures rise above the landscape here in Utah, ranging in banded colors from sandy yellow to red, and dotted with dark green vegetation. This protected land is rich in history, spanning from native communities to the days of exploration, celebrated within the on-site Human History Museum. The diverse topography here sets the stage for a variety of habitats, ranging from the lowest elevation at Coal Pits Wash (3,666 feet) up to the highest point at Horse Ranch Mountain (8,726 feet), supporting the highest density of threatened Mexican spotted owls.
The California Kingsnake might not be part of the Kiss Army, but Gene Simmons has nothing on this serpent that will have you wanting to hike Zions all night and party everyday. This is Forktongue He's known as King Forktongue is the resident rock star at Zion.
---
Color & Discover Coloring Book Collection
These are so much more than your average coloring book. Each page includes detailed hand drawn illustrations of landscapes, plants, and animals. They're also full of fun facts so that you can learn about everything you color. Great for adults and kids that love to geek out on nature or just relax doing something fun.